A special expedition that is looking for the support of the Bitcoin community will raise awareness about cryptocurrency by "taking" Bitcoin to the Himalayas. However, this is not your typical climbing mission: it's the first gliding expedition ever to fly over the highest mountains in the world.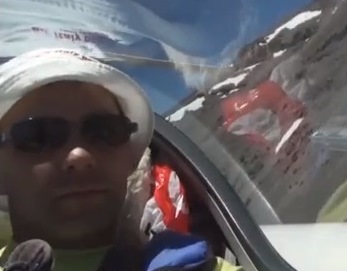 Sebastian Kawa is the man behind the project. He is a world-renowned glider pilot, with several records, and also an Olympic sailor. As a professional glider pilot, Kawa won the world champion title nine times, but now he wants to do something that no one has ever done before: glide over the Himalayas. The expedition should happen in November.
And to support the Everest Gliding project, the Polish Bitcoin forum is organizing a crypto-fundraising. According to the website BitcoinNet, Sebastian Kawa reacted with enthusiasm to the good news and will officially accept the Bitcoins donated towards the project.
He wrote this message on Facebook: "you need to be different, you need to have a bit of a rebel inside you, you must believe that going off a beaten track is the way to successfully fly gliders. Apparently Bitcoin people find it appealing. We are happy to receive their support. The 'Bitcoin accepted here' sign hangs on our door from today".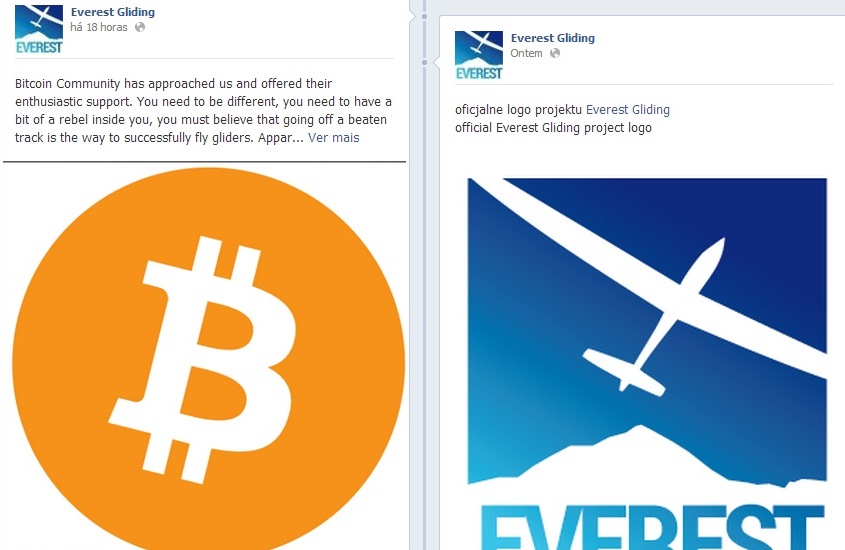 If you're loving the idea of seeing Bitcoin fly high, you can send your contribution to this address: 181qBDLagJWDfvfz7v7f3c7vgw4vk8areK.