Spanish Bitcoiners have a new reason to be happy. It's now easier to exchange your digital coins for fiat currency in the country thanks to a partnership between BTCPoint, national bank Banc Sabadell and Hal-Cash.
The deal has resulted in a new Bitcoin service that now allows users to get cash in exchange for their BTC at more than 10,000 ATMs in Spain. Besides Banc Sabadell, the partnership includes units operated by Banco Popular, Abanca and EVO Bank.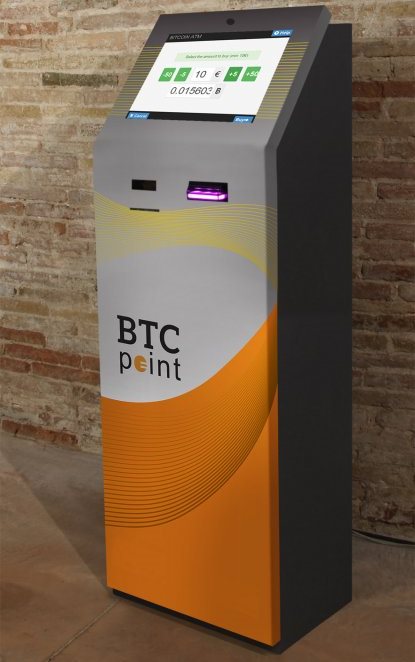 The service provided by BTCPoint, which manufacures two-way Bitcoin ATMs and has produced around 10 units so far, is quite easy to use. The users only have to enter the amount of money they would like to withdraw from an ATM using the BTCPoint application and then send BTC to a company address.
"Once you send your Bitcoin to our address, you'll receive a text message with a [PIN] code and with that code you can go to any ATM and receive cash right away," BTCPoint's co-founder and COO Alex Lopera told Coindesk.
It's important to note that customers don't need a credit card or account with the banks in order to receive their fiat currency. Also, the operation is commission-free, unlike the similar service offered by Bit2Me, which charges a one percent commission per transaction.
According to Lopera, producing the ATMs is a "painful" process. "If we wanted to scale and become global, it makes more sense to really go after banks. They already have the infrastructure," he said.
The move comes after an announcement made by Coinplug earlier this week. The company recently joined Korea's leading ATM producer Nautilus Hyosung, enabling South Korean Bitcoiners to purchase digital currency using credit cards and regular ATMs.
Although users can only use BTCPoint service to withdraw fiat currency for now, the company plans to diversify the service. "We are focusing on changing Bitcoin into cash, and we're also talking with different credit card processors, who could enable the buy option so you can buy at a very low fee," he explained, adding that the team is currently taking to US-based and Latin American banks to expand the service.