In 2013, Swedish software developer David Hedqvist asked the European Union if Bitcoin transactions were exempt from VAT (value added tax) or not. Almost three years later, Europe finally replied and the answer is 'no'. In other words, cryptocurrency transactions should be VAT-free in Europe.
When Hedqvist – who also runs the information site and forum Bitcoin.se – asked the question, he was looking to expand his online business and launch a new Bitcoin exchange. However, he didn't want to do it without knowing if he would have to pay taxes, so he turned to the Swedish Tax Agency.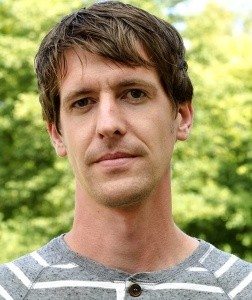 "But I got a vague answer, so I wrote to the Tax Board to get clearance. About a year later came a message positive message," he told the Swedish site DN.se. According to the board, Bitcoin is a means of payment, so the exchange's operations should be exempt.
The decision sparked a conflict between the Tax Board and the Swedish Tax Agency, which argued that the board had misunderstood the previous EU directives. The agency then appealed to the Supreme Administrative Court, demanding a preliminary ruling from the European Court.
The answer took its time, but has finally been announced. The legal advisor to the European Union's highest court said on Thursday (16th July) that digital currencies should be exempt from VAT. Attorney General Juliane Kokott quoted other existing exemptions to explain why the Luxembourg-based court should decide against taxing BTC and related sales.
"I therefore propose that the Court should reply (…) [that]  these operations are exempt from tax under section 135, paragraph 1, point e) of the VAT Directive."
Nevertheless, Kokott also acknowledged that while Bitcoin is not legal tender, it is still a form of money.
Although the court hasn't officially decided on the matter as of yet, the institution usually follows the advice of its advocates-general.
The European Union might soon follow the UK's lead in this case, since Britain has previously decided cryptocurrencies are exempt from VAT. Tim Rehder, CEO of London-based Bitcoin marketplace Cubits, told Reuters that the decision "puts all Bitcoin businesses onto solid legal grounds and recognizes Bitcoin as a legitimate medium of payment."
Following the announcement, Hedqvist's lawyer Fredrik Berndt said: "We're happy that the advocate general shares our assessment and we hope that the EU court will share it as well."
Over the past three years, the developer's legal case was handled by one of Stockholm's most prestigious corporate law firms. The costs are still being covered by different Bitcoin businesses, which will greatly benefit from a positive outcome.
"It is important for them [Bitcoin companies] because it applies to their commission as shifting business to be subject to VAT. It is also important for Bitcoin from a broader perspective, if it is to be equated with other currencies, although this only concerns the VAT bit," Hedqvist says.
Questioned about the court's final decision, the Swedish developer admits "would be happy if there was a judgment in our favor. It would have been fun to have contributed in some way."  For now, Hedqvist will continue developing his site, which is undergoing a full remake.