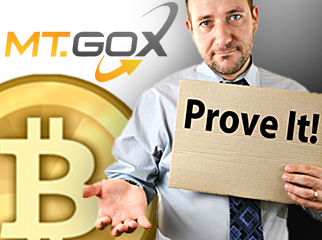 As you know, since Bitcoin Examiner already announced this change here, Mt. Gox is no longer totally anonymous. Users now need to have a verified account  – by providing a photo ID and a document stating a legal residence – in order to exchange currencies like the US dollar for Bitcoin.
As soon as this alteration was announced, the critics came barging in, saying this was the end of Bitcoin like we knew it. But, what if they're wrong and this can be a really good thing for digital currency?
After some problems with the federal authorities (and the discovery of Liberty Reserve's crimes), the Japanese-based Mt. Gox decided to follow a new path. Once the problem was out there and everybody knew that Mt. Gox owner Mark Karpeles had allegedly  misrepresented the company when opening a bank account (he apparently promised he wasn't engaging in a currency business) in the USA, Mt. Gox wanted to show, by every means, that they are legit.
According to FinCEN, it's the exchanges that need regulation, not the digital currency. And, if we're not doing anything illegal, it's in our best interests to play by the rules, so our exchanges won't get raided.And that's why Mt. Gox is no longer totally anonymous.
Sure, there are some Bitcoin enthusiasts that may view these developments as a regression, but we all should welcome these new rules and pray that every platform starts using them. Bitcoin won't grow unless we create and accept new rules. Otherwise, some people (and especially the governments) will never trust in digital coin.