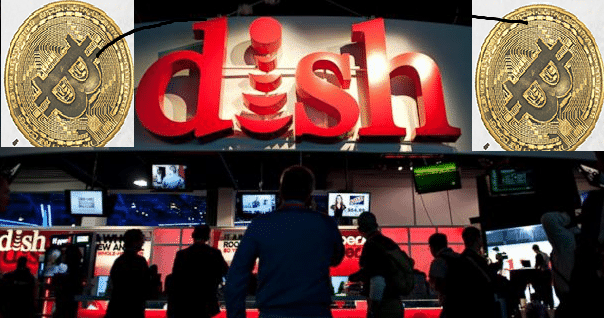 Dish Satellite Network joined a very exclusive list of companies accepting bitcoin as a form of payment in exchange for services. In Dish's case, bitcoin owners will be allowed to pay for monthly subscription services and Dish upgrades using bitcoins; the newest form of virtual currency. The list of companies accepting bitcoin currently are but not limited to: Tesla cars, Zynga video games, Overstock.com, Amazon, CVS, Target; just to name a few. You can see the full list of who accepts bitcoins. Dish Satellite announced last Thursday that current and future customers can start making payments with bitcoins this coming September (2014) through its website!
What is Bitcoin
Bitcoin, a virtual currency introduced early 2009 has gotten a lot of attention over the last couple of months. A few financial heavy hitters have invested in bitcoin and bitcoin related businesses over the last few months. Sir Richard Branson, the accentric billionaire and owner fo Virgin Group, which comprises more than 400 companies from Virgin Mobile to Virgin Airlines recently invested $30 million dollars in BitPay – an Atlanta based Bitcoin payment processor starup. If you're new to bitcoin and would like to learn more about it, read the article "What is Bitcoin." There you will find text and a video explaining bitcoin in layman terms, a list of companies accepting bitcoin and bitcoin investors and millionaires.
Related: How to Accept Bitcoin As Payment For Small Businesses
Dish Network on Accepting Bitcoin
Dish Satellite Network has partnered with the world's largest and most established bitcoin exchange company Coinbase to exchange bitcoin to United States Dollars (USD). Dish's CEO  Bernie Han acknowleged the ever increasing popularity of bitcoin as a legitimate and alternate currency to other traditional currently by stating that "Bitcoin is becoming a preferred way for some people to transact and we want to accommodate those individuals." He continued to say that "We always want to deliver choice and convenience for our customers and that includes the method they use to pay their bills," "Bitcoin is becoming a preferred way for some people to transact and we want to accommodate those individuals."
A group of Dish's technical savy employees pitched the idea of the company accepting bitcoin as a payment method. Analyst Amy Yong of Macquarie Capital Securities welcomed the decision by Dish Satellite Network but cautioned that the company will not benefit much from the venture – "I think it just goes to show you that they are very forward thinking, which is not how a lot of people think about satellite and linear TV," Yong said.
I think it's too early to tell who will and will not benefit greatly from embracing and accepting bitcoin. However, there are positive sign that bitcoin is becoming a player in the increasingly vital world's financial market. Dish has some positive news to relies on or tell investors at this point. Overstock reported that the company in the four months so far of accepting bitcoins as payments for hotels and airline tickets, the company racked in a record $1.6 million dollars worth of bitcoin transactions. BitPay, the very busy bitcoin processiong company mentioned early reported another record high $1 million dollars a day in bitcoin transactions.
A lot of companies want to get into the bitcoin bandwagon, but opted to play the wait-and-see game for now. Bitcoin is here to say, and those who failed to integrate the virtual currency into their payment system in the early state stand to loose more than to gain! Are you a bitcoin company or know of any companies accepting bitcoin? Please let us know the details and we'll be happy to write about your positive bitcoin news. We're here to help bitcoin advances and promote the companies who are helping the cause!
Article Source: latimes