Cryptsy is an exchange that was launched on May 20, 2013 at 10:00 AM EST.  Since that time, it has grown to be one of the leaders in the Bitcoin community, and is the largest exchange focusing on altcoins, such as Reddcoin, Dogecoin, and Litecoin.  Cryptsy has not only focused on the altcoin market since its launch, but has actually been a driving factor in the incredible growth that has happened with many new currencies.  Conversely, the other large exchanges are focused primarily on Bitcoin to fiat, or Bitcoin to a select few altcoins.
Cryptsy and Big Vern's History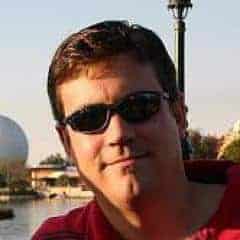 Cryptsy was created by Paul "Big Vern" Vernon, and was born out of his experience with running mining pools for many altcoins.  Vernon had been very successful in attracting a large following of miners, as his pools were generally quite stable, responsive, and secure.  However, the miners were often forced to use small, and sometimes shady, exchanges, or find other users to deal with directly, to trade the currency they had mined.
Cryptsy's Success and Future
While the first few months of Cryptsy's existence was a rocky one, with multiple periods of significant downtime or instability, the exchange has grown to become a juggernaut today.  The volume of altcoins traded on this exchange dwarfs all of it's competition, and Cryptsy has now begun competing with the major Bitcoin exchanges by introducing digital currency / fiat markets.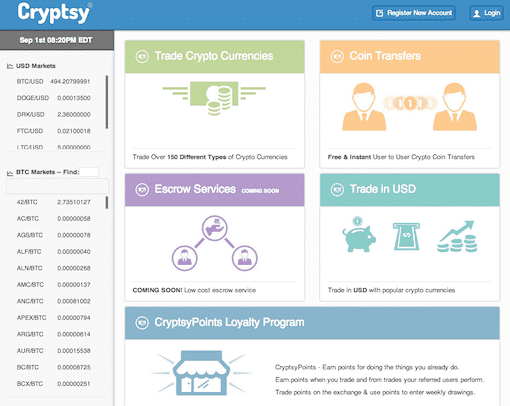 At this moment, Cryptsy offers BTC/USD, DOGE/USD, DRK/USD, FTC/USD, LTC/USD, and RDD/USD.  In the future, it would not be surprising to see additional fiat currencies, such as EUR, being introduced, as well as other digital currencies pairings.