The much awaited cryptocurrency documentary "Bitcoin: The End Of Money (As We Know It)" has been released on Tuesday (14th July) and can now be watched online.
The 60-minute documentary, produced by Torsten Hoffmann, is the product of a successful Kickstarter campaign that started in May 2014 and raised over $17,000. The release was announced on Twitter.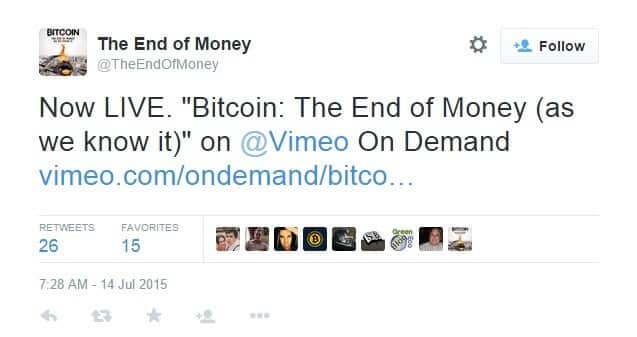 Fans can now pay with Bitcoin or fiat currency to watch the documentary. The video is already available on Vimeo, where the users can pay for their "ticket" using US dollars. If fiat is not your thing, you can visit TheProtocolTV, where the documentary can be unlocked in exchange for BTC. According to information shared on Reddit, Bitcoiners can also pay to watch the film on Streamium.io.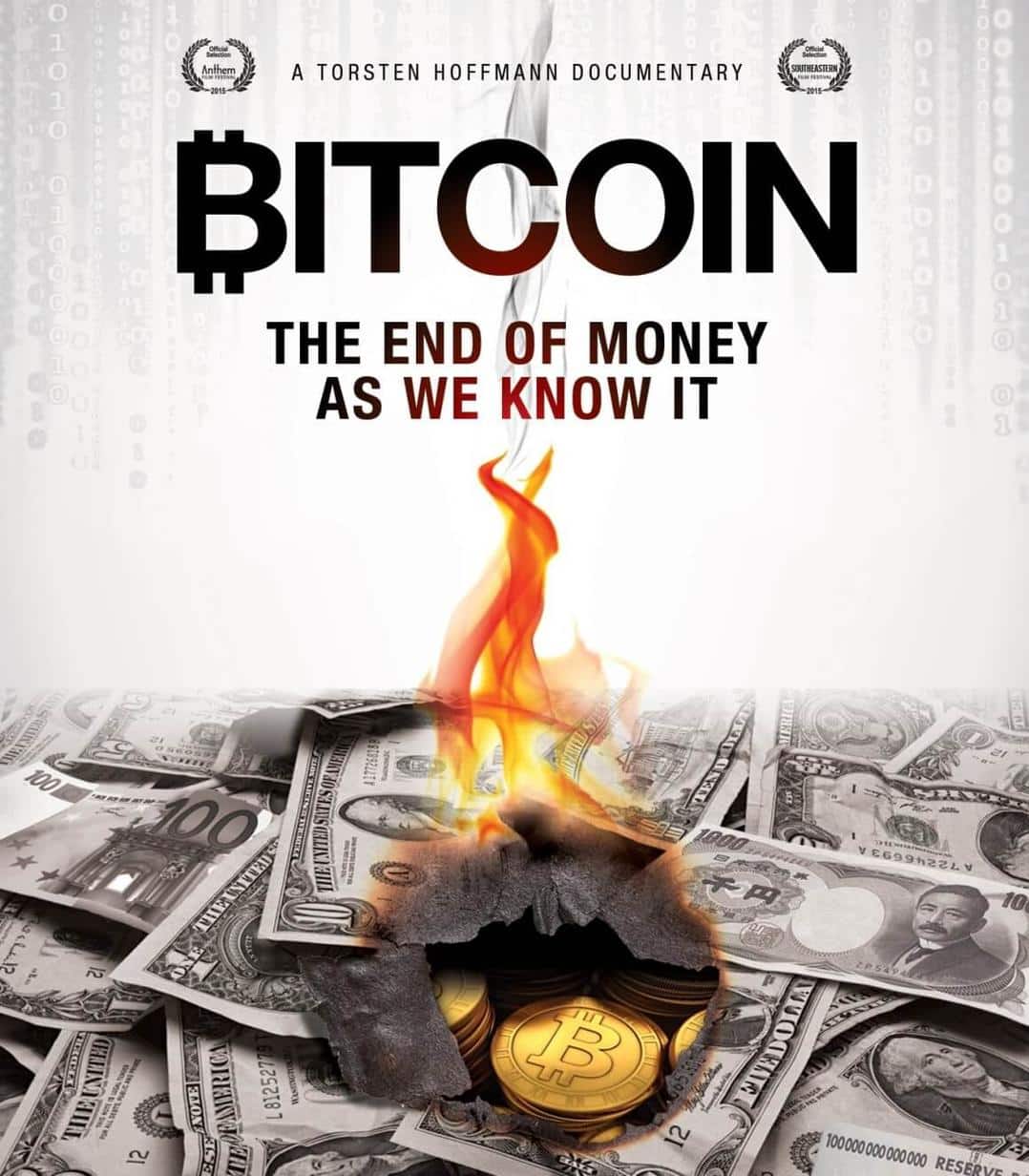 The film aims to answer the many questions that still cast a shadow over Bitcoin's reputation. "Whatever Bitcoin may be; most people do not yet understand what this controversial and influential innovation is about and how it works. This documentary answers these questions," reads the documentary's page on Vimeo.
"Bitcoin: The End Of Money (As We Know It)" traces the history of money, from the ancient world to present day Wall Street.
The documentary exposes the practices of central banks and other financial actors who brought the world to its knees in the last crisis. It highlights Government influence on the money creation process and how it causes inflation. Moreover, this film explains how most money we use today is created out of thin air by commercial banks when they make loans. Epic in scope, this film examines the patterns of technological innovation and questions everything you thought you knew about money. Is Bitcoin an alternative to national currencies backed by debt? Will Bitcoin and cryptocurrencies spark a revolution in how we use money peer to peer? Or is it simply a new tool for criminals and the next bubble waiting to burst? If you trust in your money just as it is, this film has news for you.
The documentary is off to a great start. Hoffmann announced on Tuesday that the film just won two awards at the Freedom Fest last weekend. "Bitcoin: The End Of Money (As We Know It)" was considered the 'Best International Documentary' and the 'Best Libertarian Theme'.
Curious to find out more? Watch the trailer.