The second most popular and valuable digital currency in the world has been following Bitcoin footsteps for a while and the hope of the Litecoiners across the world is that the next year can boost Litecoin like 2013 did for Bitcoin.
For now, Litecoin managed to surpass Bitcoin, at least during one day. LTC was the most traded virtual currency in terms of fiat currency like US dollars, British pounds or Euros, among others. Take a look at this picture, which shows Litecoin's volume trading during December 25.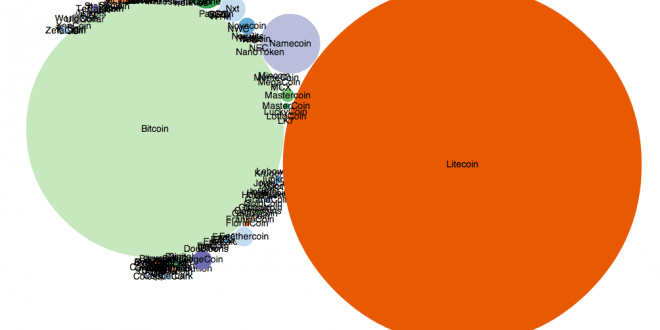 Below you can see a comparison between the numbers provided by Bitcoincharts and LTCcharts regarding both coins' trading volume during the past five days. According to the charts, Litecoin was clearly the winner during the 25th.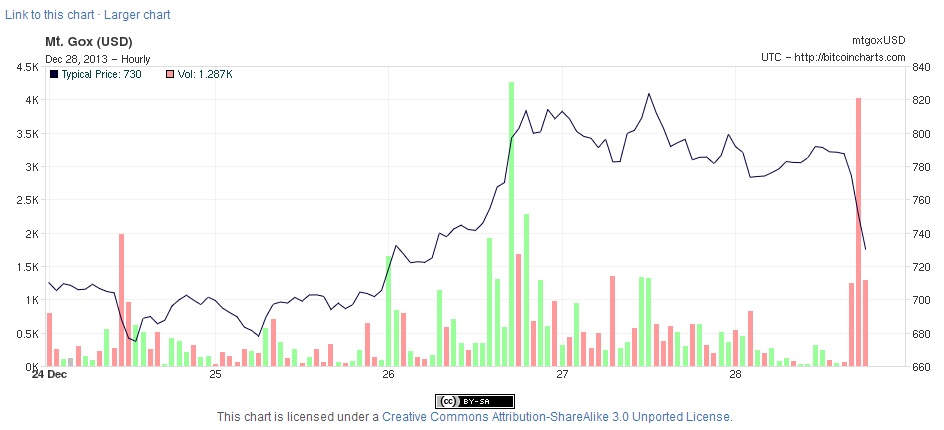 This "explosion" in Litecoin trading can be explained by the situation in China. After the problems with Bitcoin trading and the central bank's warnings, the Chinese were eager to buy LTC, but could not fund their accounts in the country. After the prohibition was solved, they started actively trading and drove the price up.
Litecoin's value went from $17.50 to $23.50 in a single day.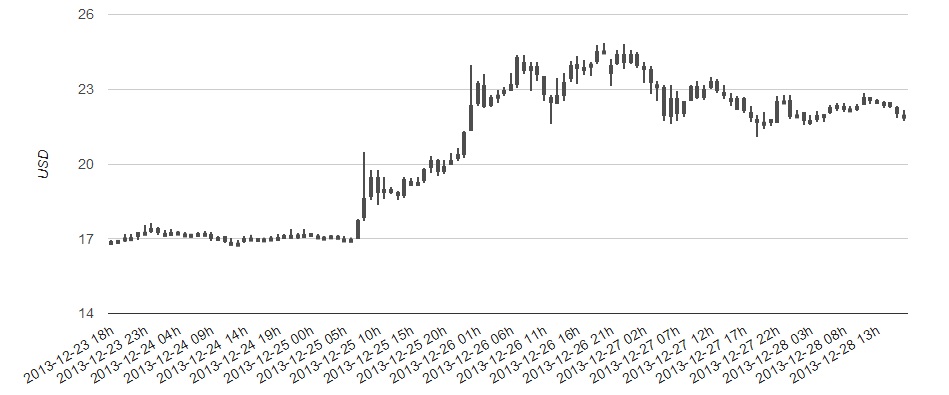 But what about Litecoin's future? Could it grow and even "threaten" Bitcoin or is there room for two powerful cryptocurrencies in the world? "I think that LTC, as the coin that it is right now, being used to buy real good and services, has a bright future. Coupled with the fact that any scrypt ASIC's are far over the horizon and the recent rush into GPU mining means that Litecoin has a bright future", says Ian Irving, a British Litecoin miner.
Irving started mining Bitcoin in March, when he got his first machine, running two 5870s. Then, he "switched to LTC once the ASIC miners came online and the hashrate jumped".
Recently, after other experiences in the mining field, he bought two new custom machines. "Both run Xunbutu and can be accessed remotely. One has three HIS 7950s the other has three-gigabyte R9 280s", he explained. The devices currently have two cards each, but Irving is "waiting for some risers to arrive from Shenjen, in China".
Basically, his current setup consists of three 5870s, three 7950s, three R9 280s and two 5970s, which get around six Mh/s. "We're currently unboxing all the old rigs and moving them over to running on Xunbutu and dummy plugs so they can be headless", he added.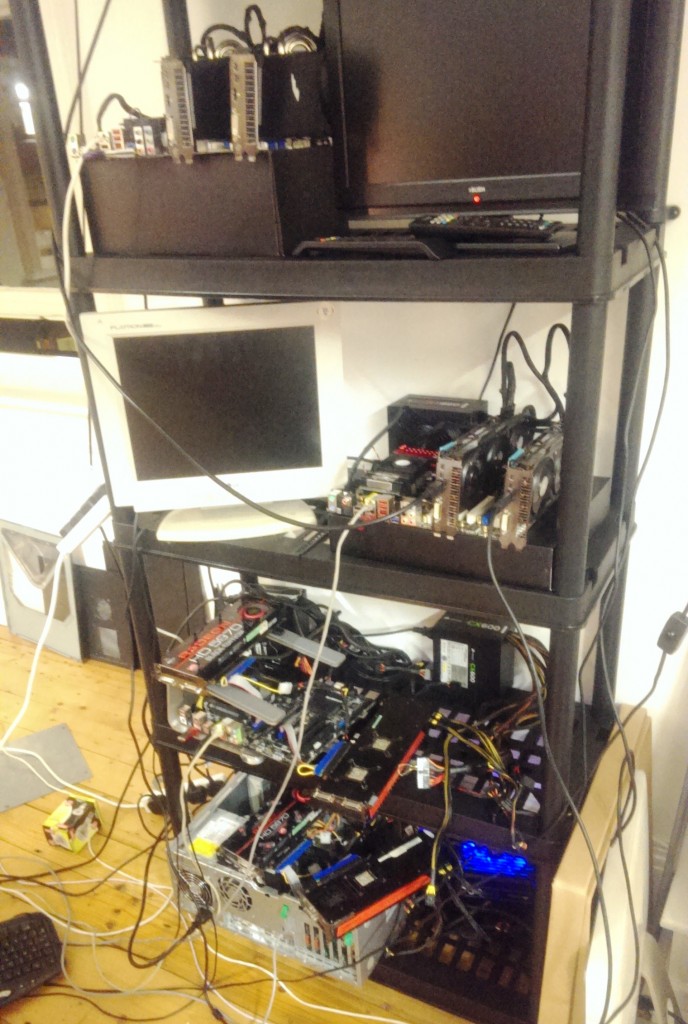 Irving is one of the Litecoiners that truly believes in a bright future for the digital coin. According to his forecast, "we'll see a return to $50 before the second quarter of next year".