Mulligan Mint, a company that creates and sells metal medallions, had a bank account with Capital One. And, yes, "had" is the correct way to say it, because the firm just lost its bank account without any previous warning after launching its newest product: commemorative silver and copper Bitcoin medallions.
The company's CEO, Rob Gray, has contacted the bank, but wasn't satisfied with the answer, reported Coindesk. "Nobody seems to know who makes decisions there, the local branch gave us nothing, merchant services told us our account was cancelled for selling Bitcoin and they were not interested in discussing the issue further", the representative said, quoted by the website.
The problem is that Mulligan Mint doesn't even accept Bitcoin as a payment for their products. The only connection between the company and cryptocurrency are the Bitcoin medallions, which feature the digital coin's symbol on one side with a background composed of computer circuit boards.

Bitcoin silver medallion
has a message "Commodity banks and crypto currencies will render central banks desolate – Free the currency, free the people" plus
has an operational QR code that can be scanned by a smartphone, directing the user to Mulligan Mint's online store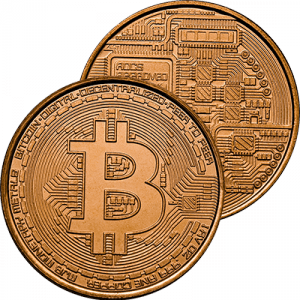 Bitcoin copper medallion
displays words that describe the Bitcoin's main features: digital, decentralized and peer-to-peer
background with intricate circuitry design
After losing this account, Mulligan Mint is now looking for a new platform that can process their payments. Preferably one that is not bothered by their products. In the meantime, they are using PayPal.