È difficile comprare Bitcoin con Paypal o una carta di credito online a causa dei rischi che può avere il venditore. È possibile ma lo vedremo in seguito. Dato che comprare Bitcoin direttamente è impossibile con Paypal, dovremo fare un giro lungo. Questo giro fa in modo che la transazione abbia costi maggiori, anche se credo che valga lo stesso i costi a causa dell'estrema volatilità della moneta Bitcoin.
Importante: se vuoi solo fare trade con Litecoin per guadagnare sulla loro volatilità puoi farlo diretamente con CFD tramite Paypal o carta di credito usando Plus500. Ricordati che il tuo capitale è a rischio che i CFD sono da usare se si è trader con una certa esperienza.
Apri un account su VirWox
Vai su VirWox (Virtual World Excahnge) e apri un nuovo account – cerca il link "non ancora registrato" come mostrato dall'immagine in basso: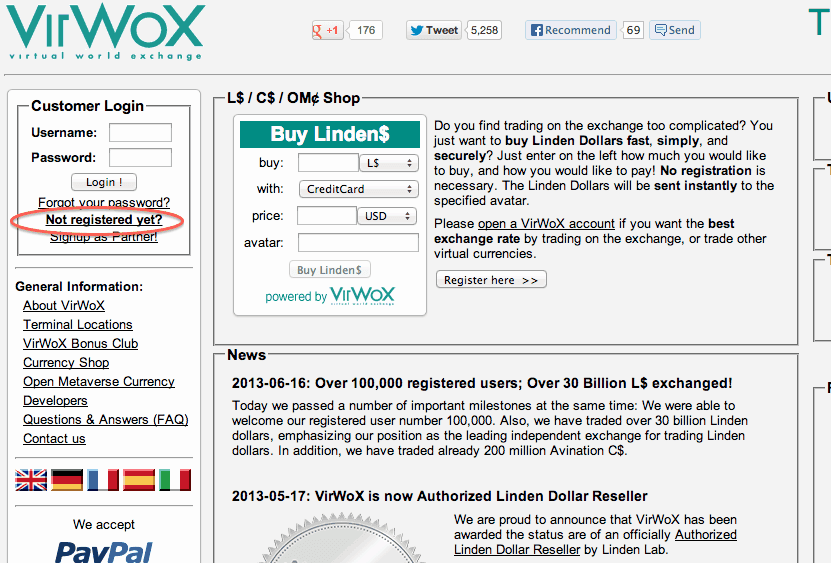 Inserisci  i tuoi dati personali, quando ti chiede il nome dell'avatar, lascia questo passo e metti "no avatar" prima di cliccare su Registrati. Una volta fatto riceverai una mail con la tua password
Non dimenticare di cambiare la password
Nella mail da VirWox riceverai una password. Raccomando fortemente di cambiarla appena entri nel account per trasferire soldi, puoi farlo con "cambia impostazioni" come mostra qui: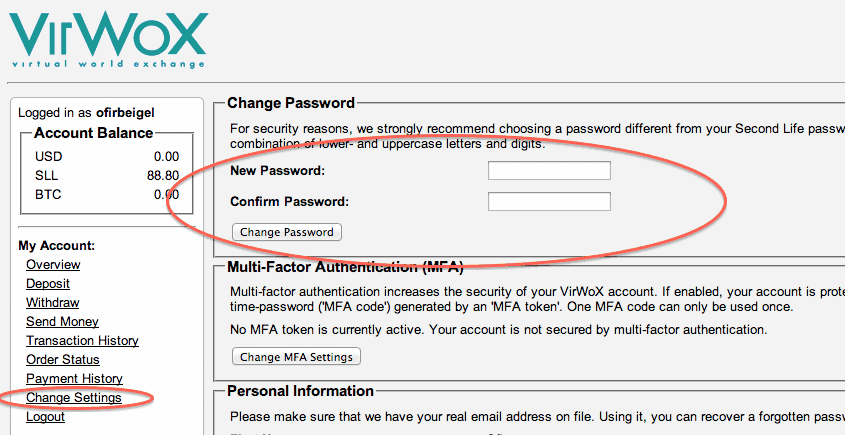 Deposita fondi nell'account con Paypal o carta di credito
Vai a DEPOSITA e scegli il metodo "Paypal Express" (anche se vuoi pagare con carta di credito). Inserisci la quantità di EURO/DOLLARI STATUNITENSI che vuoi e clicca sul bottone di Paypal. Nota che se il tuo account è nuovo avrai un limite massimo di deposito. Nel tempo in cui il limite sarà rimosso avrai la possibilità di depositare sempre di più.
Una volt ache il tuo account ha un deposito è il momento per comprare SLL (Second Life Lindens) e scambiarli con Bitcoin. Inizia comprando SLL nella funziona di scambio SLL/USD come mostrato qui: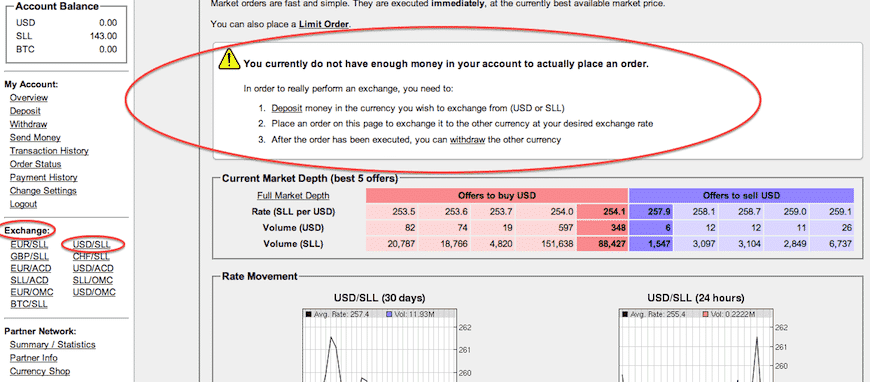 Una volta visti gli SLL nell'account (in alto a sinistra) avrai bisogno di scambiarli con Bitcoins. Vai allo scambio di SLL/BITCOINS e cambia i Lindens con Bitcoin: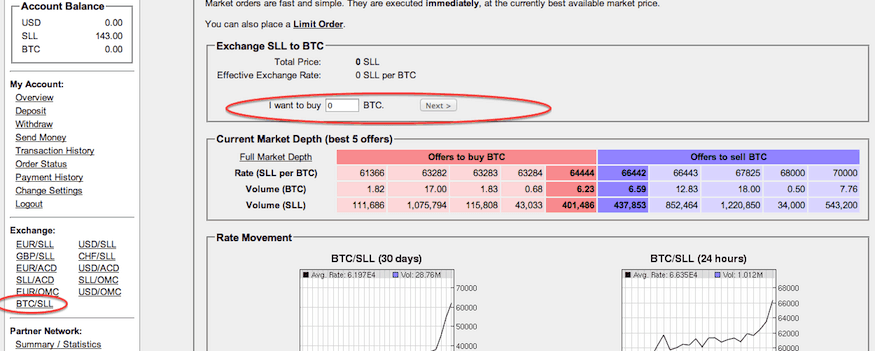 Preleva I tuoi Bitocin in BTC-E
Una volta che hai i tuoi Bitcoin comprato con Paypal (o carta di credito) è il momento di usarli per comprare Litecoins. Ci sono diversi tipi di scambio che ti permettono di comprare LITECOIN, io uso il più famoso su BTC-E
Apri un account su BTC-E

Una volta creato un indirizzo Bitcoin per depositare i tuoi fondi: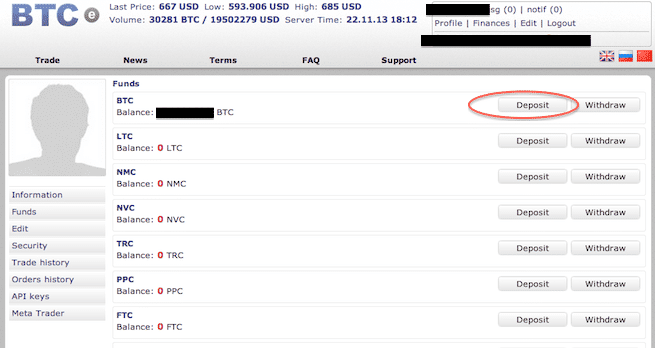 In fondo alla pagina vedrai il tuo indirizzo di deposito Bitocoin (puoi creare diversi indirizzi ogni volta che fai questo procedimento).

Adesso torna indietro su VirWox e trasferisci i tuoi fondi in questo indirizzo Bitcoin:

Quasi fatto, solo un passo finale
Dopo che i Bitcoing arrivano su BTC-E (può richiedere diverse ore), usali per comprare Litecoins nel cambio BTC/LTC.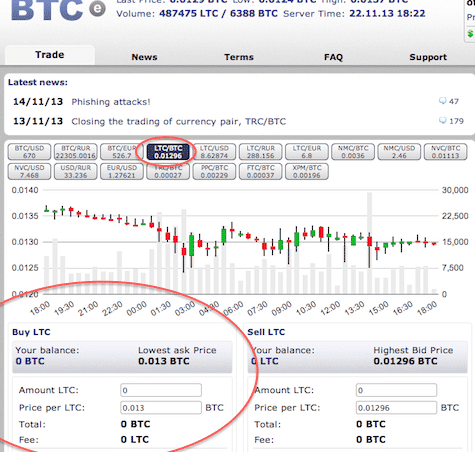 Bitcoin Video Crash Course
Dummy-proof explainer videos enjoyed by over 100,000 students. One email a day for 7 days, short and educational, guaranteed.
We hate spam as much as you do. You can unsubscribe with one click.