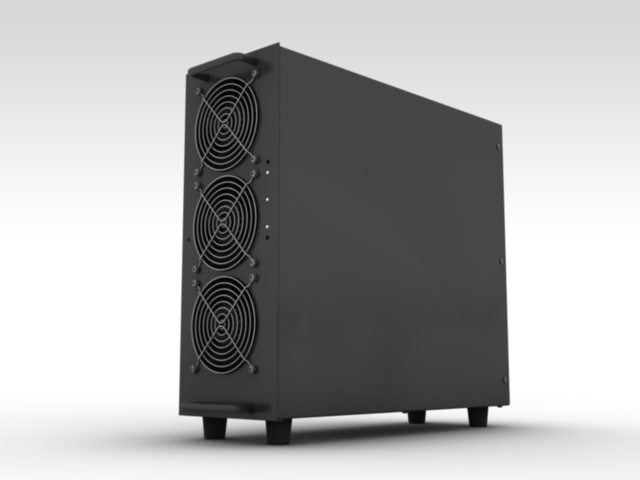 The company CoinTerra, producer of ASIC Bitcoin mining solutions, recently presented detailed 3D-renderings of the final case layout and design for the GoldStrike1-powered TerraMiner.
This new rig line promises to answer to the needs of both amateur Bitcoiners and professional miners, spending less than $3 per GH/s. According to a press release, "the TerraMiner series offers not only the best price/power consumption per Gigahash, but a rock-solid design". The case solution, designed by Ascendant Engineering Solutions and CoolIT water cooling, is paired with the GoldStrike1 extreme performance ASIC to create "the first truly professional grade Bitcoin miner".
Besides, the rig case design incorporates a long line of engineering firsts for ASIC Bitcoin miners like separate ventilated PSU compartment, unique push-pull wind tunnel design and CoolIT water-block cooling.
Ravi Iyengar, CEO of CoinTerra, says that "with the TerraMiner series ASIC Bitcoin miner, CoinTerra is ready to introduce true reliability, performance, power efficiency and simplicity to Bitcoin mining".
The press release adds that the first batch of TerraMiner is on schedule for the expected December 2013 delivery date. The 1-2TH TerraMiner series miners are available for limited pre-order with delivery in January from $3,499.