The Bitcoin mining hardware manufacturer CoinTerra claims to have suffered a security breach caused by a malicious attack on its website and email servers. The hack happened during the weekend and the company cut all access to its website as soon as the intrusion was detected.
The virtual page is currently operating again, after a few hours offline while CoinTerra investigated the attack. "The website has been restored to a secure backup made shortly before the breach occurred and all orders placed before January 31, 2014 are intact. Customers are again able to place orders both via BitPay and wire transfer as normal", reads an announcement published online by the company.
The attack happens shortly after CoinTerra guaranteed it was ready to ship a batch of ASIC Bitcoin miners. The efficiency wave seems to have been overshadowed by the security breach that might have affected "a small number of customers who paid for their order with Bitcoin between January 31 and February 2".
However, the mining hardware producer assures "this will not affect the current shipping schedule of our units to customers this week".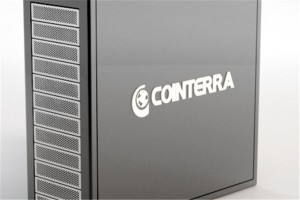 According to the company, the affected customers are being contacted directly, as well as the appropriate authorities, which are now investigating the case. If you are one of the clients that might have been targeted by the attack, CoinTerra asks you to contact them through the address [email protected].
Other customers might also have been affected by the security breach. You can be one of them if you have received any suspicious emails asking you to switch your order made with wire transfer to Bitcoin; offering to move up your order to an earlier batch in exchange for quick payment via Bitcoin; offering free shipping in exchange for quick payment via Bitcoin; offering to sell "cancelled orders" from an earlier batch in exchange for quick payment via Bitcoin; or offering a percentage discount for quick payment via Bitcoin.
We would like to make it very clear that CoinTerra has a strict policy of never offering new customers the option to buy into an earlier batch ahead of existing customers, or of offering discounts or free shipping in return for quick payment.
"We will continue to investigate the full scope of the security breach. Although we do not yet have specific information regarding customer logins on the CoinTerra.com website being compromised, we can confirm that all passwords are encrypted (salted and hashed). However, as a precautionary measure we recommend that customers immediately change their account passwords", CoinTerra added.
The company has also warned that the security investigation "may result in a delay in response times for customer support tickets". A new update should be published as soon as possible.
Images from CoinTerra