Bitcoiners with a CoinJar account and an iPhone (or other Apple device, as a matter of fact) can now enjoy the perks of having access to the nicely designed CoinJar app, available at the App Store for free.
The new tool was launched this Sunday (20) and promises to bring your Bitcoin wallet to platforms like the iPhone, iPad and iPod touch in an easy way.
With this new app you can manage your Bitcoin wallet in the cloud, send and receive payments with QR codes, have access to CoinJar Fair Rate system – a high-quality Bitcoin price feed quoted in 10 currencies –, and have mobile access to your transactions, as well as to your Bitcoin addresses and CoinJar contacts. The app also features a Bitcoin/fiat currency amount converter.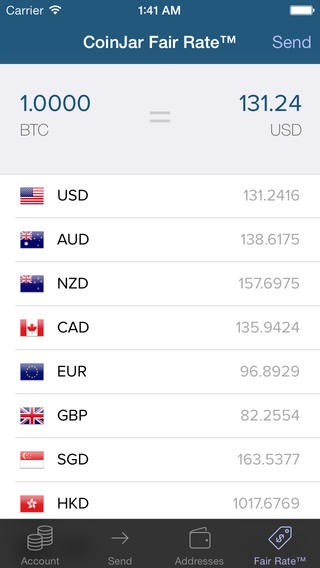 To download the CoinJar app, which is optimized for iPhone 5, and use it on your Apple device, the equipment must have the operating system iOS 7.
With over 250 million iPhones sold since the launching of the first Apple smartphone, we can now expect a lot of new portable Bitcoin wallets out there.