Coinbase announced this Monday it has aquired the popular block explorer service Blockr.io. The cryptocurrency-related service is described by Coinbase as a tool that "parses the Bitcoin blockchain and presents the data to users in an easy to read way" while making the most of its "sleek, intuitive design and API".
"As Coinbase continues to grow, we're always keeping an eye out for other companies and individuals making waves in digital currency and helping make Bitcoin easy to use", reads the most recent blog published by the company. According to Coinbase, Blockr.io perfectly matches all those requirements.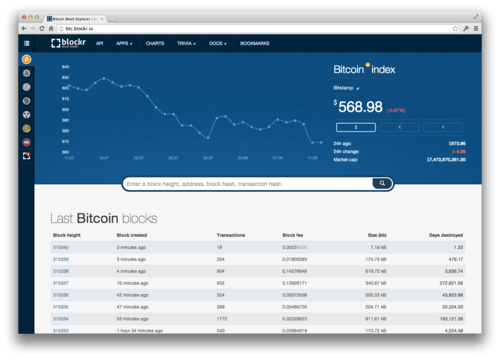 As part of the acquisition, Coinbase is welcoming two Blockr.io employees: the software engineer Sašo Matejina and the designer Samo Drole.
The duo, previously living in Slovenia, has moved to San Francisco, in the United States, to work with Coinbase's team composed by 40 full-time employees. Both Sašo and Samo are the founders of Blockr.io, as well as digital coin enthusiasts.
"Saso and Samo will be focused on continuing to make the Coinbase API the premier tool for developers who want to build on top of Bitcoin. They'll also work on building out Coinbase's own Bitcoin node", the company revealed.
The acquisition does not change the way Blockr.io operates, as the service will keep working as usual.