The leading cloud commerce solutions provider Demandware has just teamed up with the payment processor BitPay. The partnership allows the company to include Bitcoin as a form of payment for all its clients, which means merchants across the world.
BitPay developed a pre-built integration between its payment processing services and the Demandware platform, according to a press release. The goal is to accelerate the adoption of innovative commerce technologies that are complementary to the commerce giant's platform.
Demandware's new Bitcoin option allows retailers all over the world to integrate BitPay's services quickly and cost-effectively. "Demandware merchants can now accelerate time to market, realize a faster return on investment, and unlock new revenue-generating opportunities", adds the release.
As businesses begin to recognize the benefits of Bitcoin, including the elimination of transaction fees and the minimization of fraud and chargeback risks, it is not surprising that the currency is on the rise.  When considering these factors, it made perfect sense for Demandware Commerce to integrate with BitPay.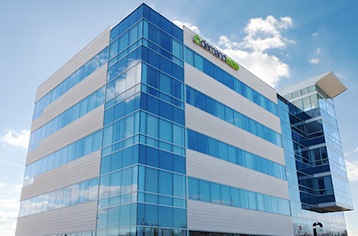 Tom Griffin, responsible for corporate development at Demandware, says that "the BitPay integration gives Demandware customers access to another innovative solution to effectively meet evolving consumer demands. With BitPay, our joint customers can offer another payment option to their customers, further enhancing the consumer shopping experience".
According to Tony Gallippi, BitPay's chairman, "our goal is to make it as easy as possible for merchants around the world to add Bitcoin into their payment systems".
BitPay's LINK cartridge "offers retailers a quick and easy way to accept Bitcoin as part of their payment options", allowing them to say 'yes' to unlimited Bitcoin payments with no processing fees and to receive settlements in Bitcoin or other nine fiat currencies.