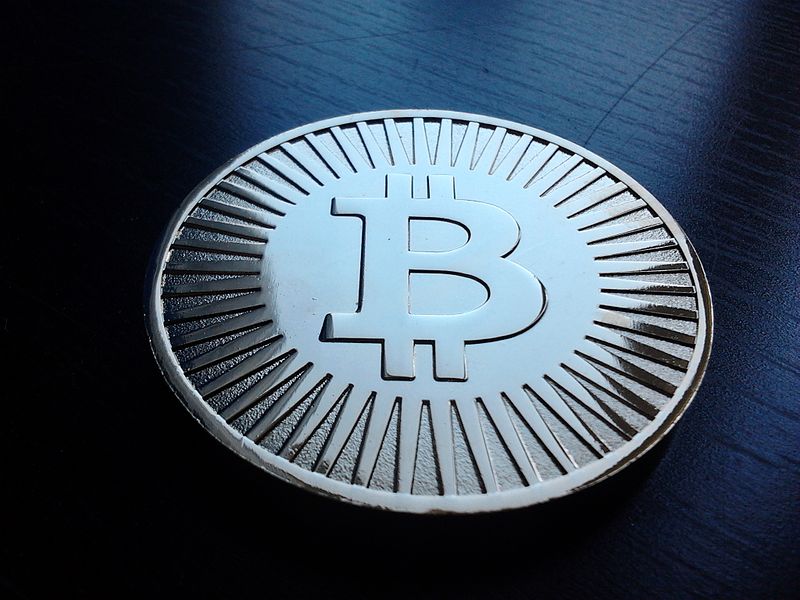 After a couple of weeks dealing with some instability when the People's Bank of China decided to forbid the banks of getting near cryptocurrency, there are strong winds of change coming from the East and they are messing up Bitcoin's value. The price plunged about $300 in two days and the tendency is still negative.
The bad news started during the beginning of this week, when the same Chinese authority that had previously decided against Bitcoin banned third-party payment firms from dealing with cryptocurrency exchanges, Coindesk reported. On Tuesday (17), Bitcoin's value fell more than 20 percent, while companies like PayPal, Alipay or TenPay confirmed the information previously revealed by Bobby Lee, the CEO of BtcChina, the world's largest crypto-exchange.
During the last days, exchange users in China reported a downfall in the number of funding and withdrawal options for BtcChina, until the exchange temporarily blocked the deposits made in RBM (the Chinese national currency). "Right now we, as a Bitcoin exchange, have suspended taking all deposits in RMB. But, on the withdrawal side, people still have the ability to withdraw RMB. There should be no worries – all the money is safe, secure and is all accounted for", Lee assured, adding that it was also possible to deposit and withdraw virtual coins from BtcChina.
Nevertheless, this made the price plummet even further, causing a loss of about $300, more than 30 percent. And, of course, we all know that what now happens in China, affects the rest of the world.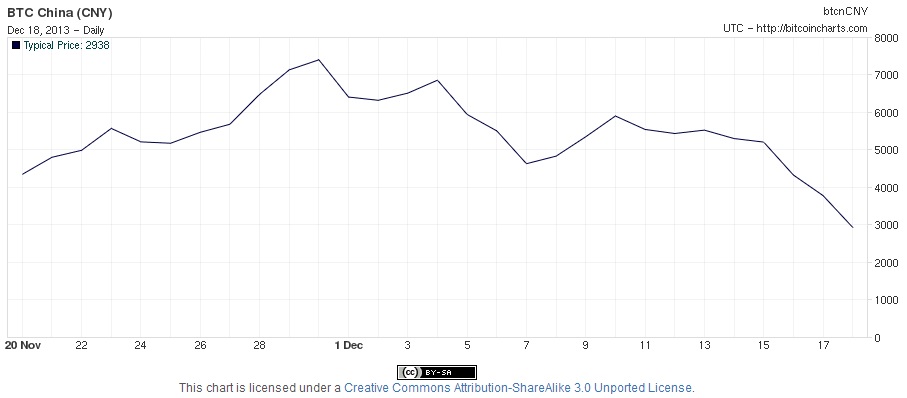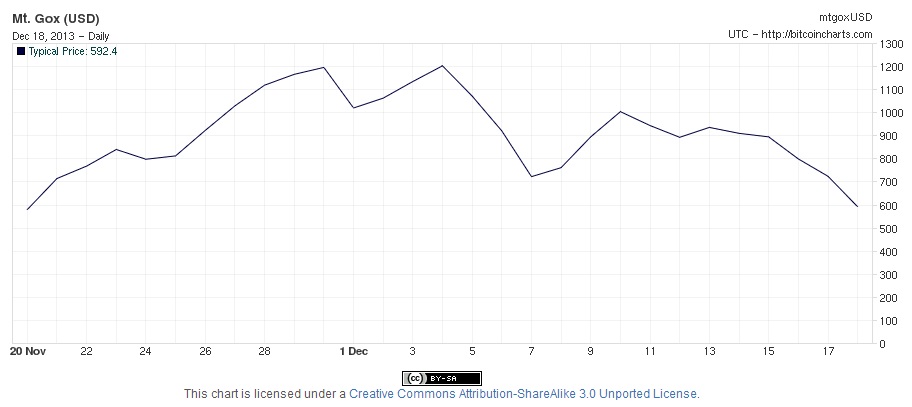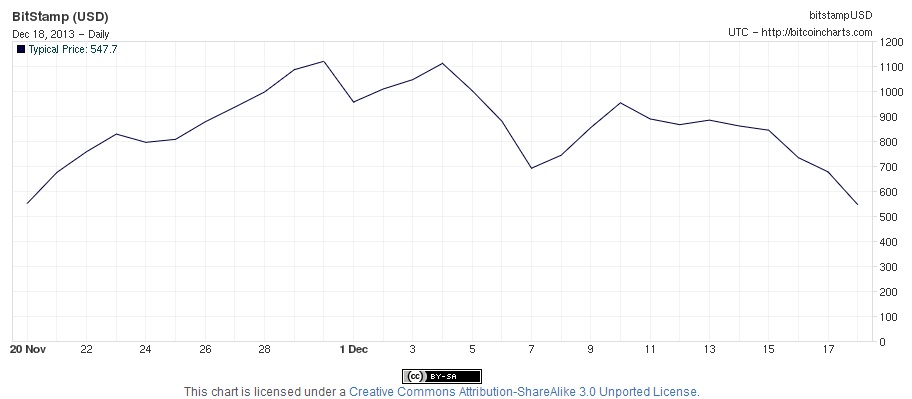 Bobby Lee explained what happened this Wednesday (18). The exchange got a warning from its new third-party payment provider, after TenPay dropped a previous deal with the platform on Sunday (15). YeePay told BtcChina it would cut off deposits, providing only a two hours' notice. "We all know the reason – it's as plain as daylight – they cut us off because of what happened at the meeting on Monday", the CEO said.
"If we're not allowed to deal with third party payment companies then they can't take deposits for us on behalf of customers, and then we have this catch-22 where we can no longer operate our Bitcoin exchange as before", Bobby Lee rued.
The charts show the obvious: the announcement made by BtcChina acted like a hard punch on Bitcoin pricing. The value went down to levels from a month ago, currently floating around $600.
Although the drop is causing a lot of panic, the experts advise the Bitcoiners to stay calm. Quoted by Coindesk, Jaron Lukasiewicz, Coinsetter's CEO, said that "this development will have a negative influence on Bitcoin's near-term price potential, but I would encourage investors to remember that speculation doesn't drive reliable value in general".