With the Bitcoin community still waiting to see what the North-American authorities will decide regarding future cryptocurrency donations to political campaigns, there's a church in New York that has been accepting digital help for a year now. The Church of St. John the Evangelist, in Goshen, is probably the first parish with a virtual currencies donation button on its website.
The man behind the initiative is Father Adaly Rosado Jr., who recently talked with Coindesk. "I put it up [the button] a year ago. I was just curious to see what would happen", he told the website. However, so far, only 0.488 BTC (around $60 according to the current exchange rate) have been donated to the parish, which has over 2,900 registered members.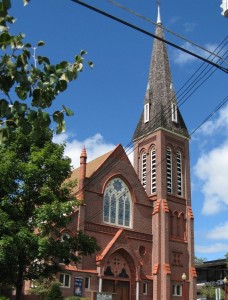 Due to Bitcoin's anonymous nature, the priest doesn't know who donated the 0.488 BTC. "But if these anonymous people want to donate, then we will accept it", he said.
Nevertheless, the clerical remains hopeful in the power of Bitcoin and believes virtual currency donations can be more useful than those in fiat currencies. He says that, "in theory, in the future, you could exchange Bitcoins for any currency. It would be faster to move money around".
Besides Bitcoin, St. John's also accepts donations in Litecoin and PPcoin, as well as offers sent via PayPal and Parish Pay, a Christian-backed form of PayPal. According to Father Rosado, cash might still be people's favorite way to help the church, but he's not giving up on cryptocurrency: "if people want to give us that, no problem. The way I see it, this is money that we would not have had otherwise".