This tutorial explains how to buy Bitcoins using a SEPA wire transfer
If you're not located within the US then it will be impossible for you to buy Bitcoins through coinbase. Fortunately enough there are several large exchanges that allow you to deposit funds using a SEPA wire transfer. Here is a list of the most popular ones:
For the sake of this tutorial I will use BTC-E. Process is pretty much the same in each of the mentioned exchanges. Keep in mind that most wire transfers take time and are better for bigger and longer term investments. For small short term investing it's advisable to use a different method to buy Bitcoins.
Step 1 – Open and verify your account
Create a new account with a valid email address. After creating the account you will be asked to verify the email address which you've entered during signup.

Step 2 – Log it and Deposit EUR in your account
Log in to your account and go to "Finances" on the top right. Look for the row that says "EUR" and click on "Deposit". A payment drop-down menu will appear – select "Sepa".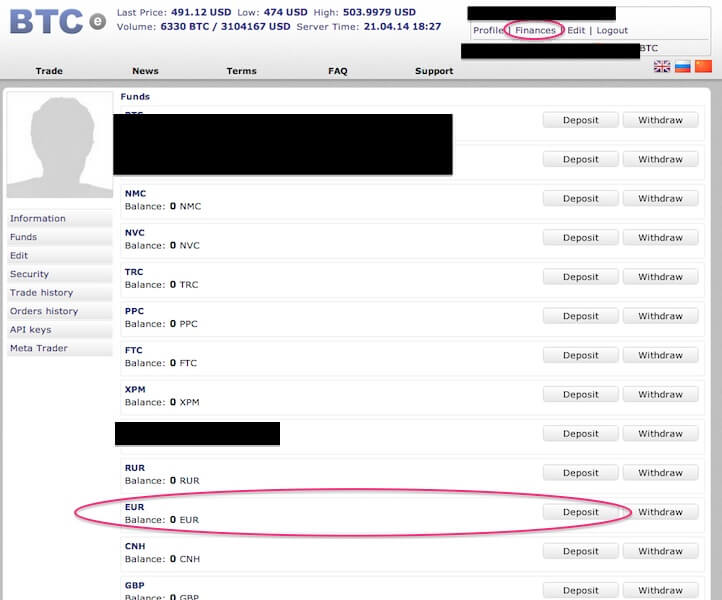 Once you choose "Sepa" as described in the previous step the information of the bank account of BTC-E will appear.

Step 3 – Wire the money to the bank
Wire the requested EUR to this account.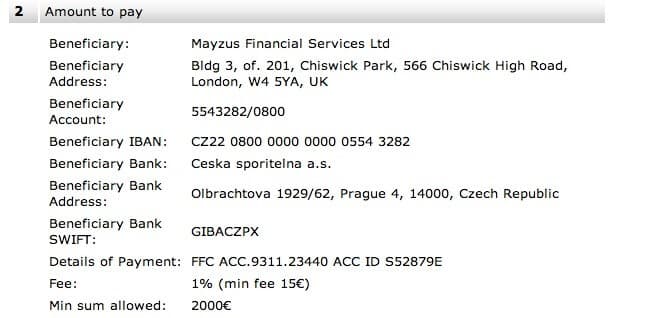 If you wire the money and  see that it is "on hold" it means that BTC-E may require you to send them verification documents. This will usually include a scan of a government issues ID and a proof of address in the form of a scanned utility bill. This  should be in high res quality (>300DPI). In order to send it create a ticket with your ID in  the subject line  and upload your docs inside. usually your account will be credited within 7 to 10 days.