Probably the best option to buying Bitcoins with cash is Local Bitcoins. Founded in Finland in 2012 Local Bitcoins' mission is to connect people to the new currency of the Internet. The idea is very simple, you just find someone in your area, agree on trading rates and have Local Bitcoins be your escrow service until the transaction is complete. This gives you a security measure incase of fraud.
Step 1 – sign up for Local Bitcoins
Pretty self explanatory, the signup to Local Bitcoins is real easy and simple. Once you've signed up, log into your account and select your place of residence, the amount you want to buy and through which method. Note that it is also possible to find people on Local Bitcoins who accept Paypal, Western Union and more, but it is mostly used for cash transactions.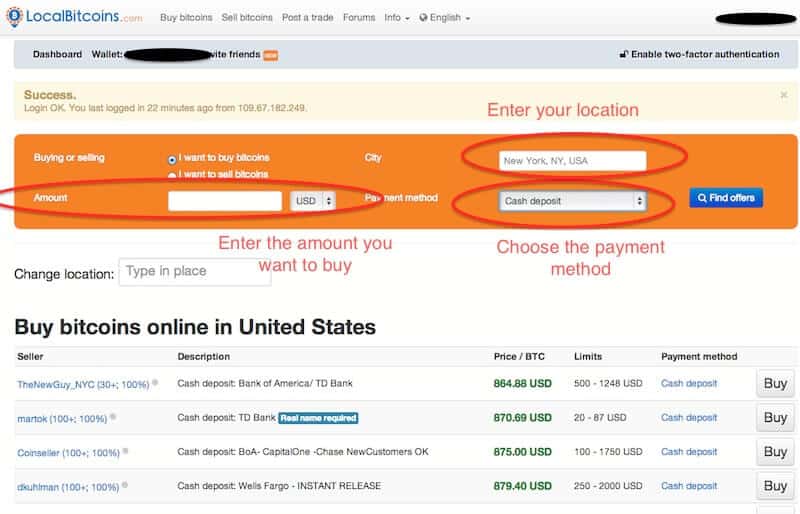 Step 2 – Select your seller and post a trade
After you enter your buying information and click "find offers" you will see a list of sellers shown on the screen. Each sellers states his price per Bitcoin, his selling limits and the payment methods he accepts. Click on "Buy" for a seller to see his details and limitation. Make sure to check out the seller's reputation to avoid fraud, read his limitations carefully and send him and additional messages before commencing the trade.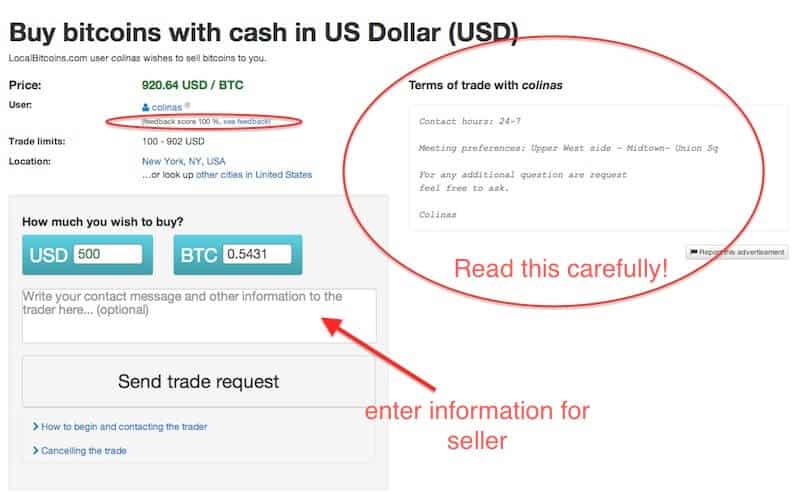 Note: If the seller doesn't respond within a few hours I suggest you cancel the trade and just choose another seller. Most sellers will list how much time it takes them to get back to you.
Step 3- Complete the trade
Now you can continue to discuss the trade with the seller in your "Dashboard" section which is located under your profile name. Depending on your payment method you will now need to complete the trade. If it's a digital payment method then you will be requested to make the payment and after the seller releases the Bitcoins to your Local Bitcoin wallet the trade will be complete.
If you are buying with cash, then you will meet up with the seller and he should release the Bitcoins once you give him the money. Make sure to request that he will send Bitcoins from his Local Bitcoins account so that they will arrive faster (if you he sends Bitcoins from a different wallet it can take up to 1 hour to show up).

Some tips for better secuirty
Make sure to transfer funds only within the Local Bitcoins' system so you will be able to prove your claim in case of disputes.
Always deal with high reputation individuals. Make sure to look into the feedback of your seller and see how many different people he conducted trades with (the more the better), if he has a verified email and phone number and what is his trust score.
It is highly recommended to use Two-Factor Authentication with your account at Local Bitcoins to better protect your wallet.