A High Court in London has ordered Moolah, Alex Green's allegedly insolvent exchange, to return 750 BTC to the team of developers that created a cryptocurrency called Syscoin. Moopay – Moolah's parent company – and Green, the firm's ex-CEO, were holding the money, but have been ordered to repay the full amount before 16:00 (GMT) of 28th October.
The decision was announced by the UK court in response to a request submitted by the British law firm Selachii LLP on behalf of the developers. The court granted an emergency injunction to the team during last Friday (24th), when their lawyers told the court that Moolah had started moving their clients' Bitcoins without previous contact or any kind of reply to their messages.
What is Syscoin?

"Using the cryptography of the blockchain; Issue, authorize, and exchange digital certificates of any kind. With Syscoin anyone can register as a certificate issuer and issue provably-unique certificates with content of any kind to one or multiple parties on the Syscoin blockchain. These certificates can be authenticated by anyone via Syscoin's cryptographic proof of work."
"Hopefully with this injunction 'bad actors' who think that simply because 'this is crypto' that they will not be held legally accountable for their actions will now think twice", Dan Wasyluk, Syscoin manager and developer, told Coindesk. The team is happy with the result, but knows that it will take some time to recover the money.
After being informed by the court, the law firm "notified" Moolah via the social network Twitter. "@moolah_io Final injunction granted today served by email and at your home address. Please seek immediate legal advice", they wrote.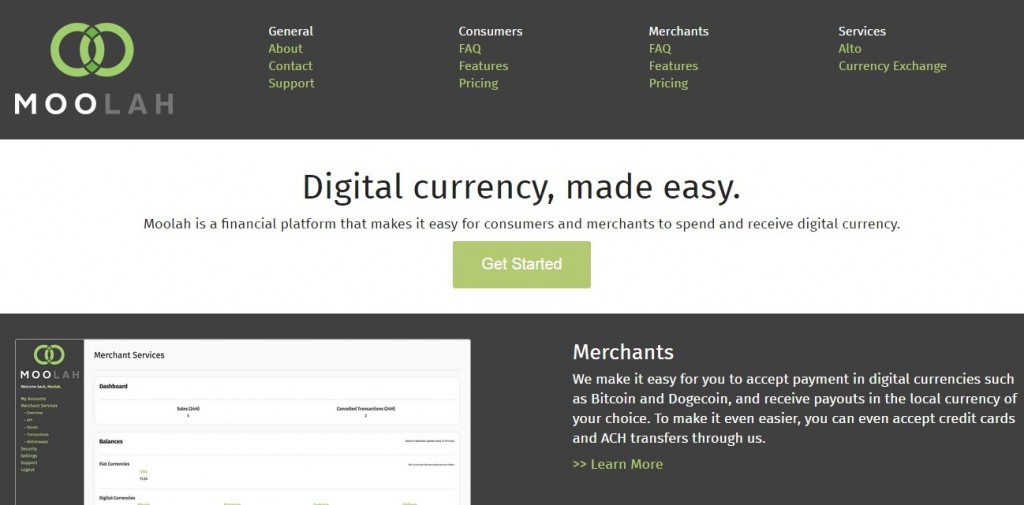 According to Wasyluk, no representative of Moolah has replied to the messages, but the developers remain confident. "With this last injunction, it is very clear cut", Syscoin's manager added.
Moolah has been under deep suspicion for a few weeks, especially since the company's CEO quitted his job and disappeared. Alex Green – also known as Ryan Kennedy – has been missing since 19th October and is believed to be in possession of $1.4 million BTC formerly held by the exchange.
The topic "Is Moolah.io a ponzi-scheme?" has been under discussion on the forum BitcoinTalk.org since April, when the first doubts about Green's real identity came to light.