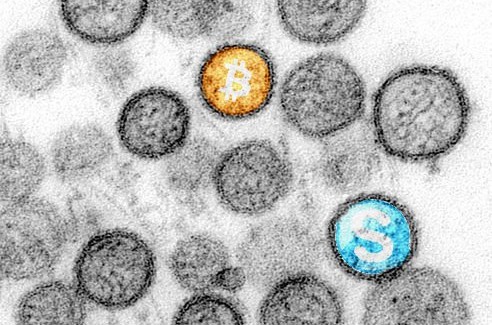 The firm MetaLair, based in the United Kingdom, announced it's going to launch a service that will completely decentralize digital currency exchanges, making it practically impossible for regulators to shut them down. Good news or one more reason to be concerned about the future of Bitcoin?
The company from Sussex promises to unveil, really soon, an open-source software that will serve as a cryptocurrency wallet and exchange platform. But, while the normal exchanges need a back-end trading system, this new system won't.
It seems that the yet unnamed MetaLair product will go beyond the efforts made so far in this area. According to co-founder Jonathan Turrall, the new service will enable trading directly from one client to another. And what's better is that the product will work with any digital coins.
Jonathan Turrall compares the new platform to something like a Skype for cryptocurrency exchanges: in the same way Skype decentralized the VoIP network, this service will also fragment and distribute the exchange of cryptocurrencies. But, unlike Skype, this will be an open protocol that can be replicated by anyone.
With the MetaLair new platform, users will be able to exchange cryptocurrencies on the network without having to wait for the approval of the exchange service. "You're going to get people who are swapping dollars for Bitcoins, and it will be one bank account transaction, where they see $100 move from one person's bank account to another. They won't be able to see the blockchain on the other side of that.  So how do you stop that? This is a genuinely distributed infrastructure, Jonathan Turrall said.
And, besides hacking policy problems with its P2P exchange, MetaLair is also looking to avoid a technical one: double spending, a theoretical problem that says currency can be spent twice. According to Turral, their "system guarantees that you can't have a double-spending attack within the window of confirmation that you guarantee. (…) We will also add our own security and encryption stuff into that (client), which will provide added security to your coins".