The summer program Boost VC is currently helping 17 startups, seven of which deal in the Bitcoin world, turning their ideas into reality. The 12-week intensive program is happening in the core of Silicon Valley, in San Francisco.
The participants from these 17 companies – mainly from the areas of consumer tech, 3D printing and cryptocurrency – are working hard to boost their projects with the mentoring of well-known experts and essential team building exercises, while living downtown San Mateo.
It's like the website of Boost VC says: "we work as hard as you to take your company to the next level". According to Brayton Williams, co-founder of the program, "there are still many opportunities in the Bitcoin infrastructure, such as exchanges and payment processors, but we are also very excited about next generation companies, which I believe many of our investments fit in to".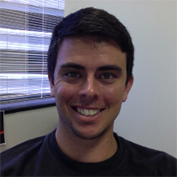 Adam Draper, co-founder and CEO of Boost, says his "life mission is to help people do what they love, not necessarily just Bitcoin companies". However, "Bitcoin is the biggest innovation I have seen in the last 10 years, and we want to help propel it into being the global currency", he adds.
Once the Bitcoin companies finish the program, something that should happen in early September, each will receive an additional $50,000 from the Boost Bitcoin Fund, backed by Lightspeed Venture Partners, Rothenberg Ventures, The Bitcoin Opportunity Fund and Beluga co-founder Ben Davenport.