Another big company just decided to accept Bitcoin as a payment option: we are talking about Expedia, the travel-booking platform based in Washington (United States). Starting this Wednesday (11th), Expedia's customers can already book a hotel stay and pay for their reservation with cryptocurrency.
The new payment option is available during the check-out stage, but it is restricted to the hotel-booking section for now. Selecting Bitcoin will lead the users to a separate online page where they can complete the transaction using their digital wallet. Finally, the customers will be directed back to Expedia's main website to confirm the operation.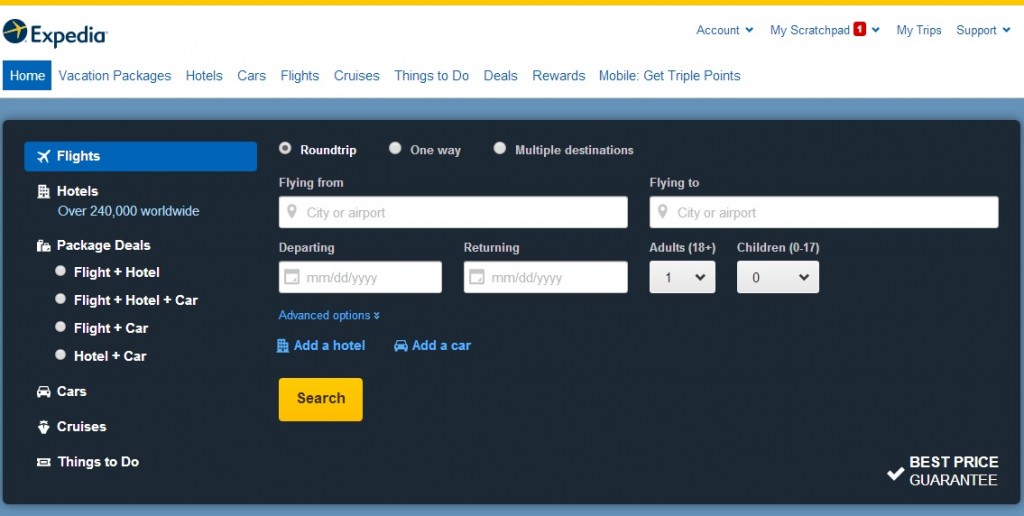 The well-known online platform decided to start accepting Bitcoin with Coinbase's help due to the high number of requests, said Michael Gulmann, the company's vice president of global product, quoted by The Washington Post.
"It came down to the right timing — both for Bitcoin as a currency, and for Expedia in our lifecycle", Gulmann added.
However, Expedia is not entirely sure about the number of customers that will be using Bitcoin. The firm's vice president of global product refused to make predictions: "the minute I give you any number, I know I'm going to be wrong".
Expedia might not the first major company to accept Bitcoin, but it is definitely another big name to watch out in the world of cryptocurrency. In 2013 only, the company pulled in over $4 billion in revenue.
Featured image from Wikimedia