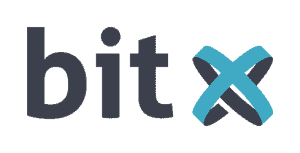 BitX is spreading its wings to cover those regions it had not before. It is barely six months since it launched its services in Indonesia and now it is stretching its services to Nigeria. Now the Nigerian can now access their services, to better their businesses. They can use bitcoin wallet, API and exchange services. Before it was launched, the representatives pointed out that bringing their services in Nigeria will enable the users to use Naira to transact with via the BitX wallet, trade on their exchange and use the API to their advantage by incorporating it into appropriate products.
What brought about the major BitX move?
It is not surprising that BitX has decided to launch its services in Nigeria. Actually, both Indonesia and Nigeria had been in the list of the target markets since April last year. The country is among the countries with the fastest growing economy in the African continent. This raised the hopes of Marcus Swanepoel, BitX CEO. Before the launching of their services in Nigeria, the CEO had made it clear that the company was aware of the high demand for bitcoin services and products. He connoted that the organization was working hand in hand with the interested businesses, to produce new amazing products in the market.
Another reason why BitX considered Nigeria over other big players in Africa such as South Africa is that in April 2013, the country became the largest economy. At the time, it crunched a GDP of 509.9 billion dollars as compared to the South Africa GDP, which was $350.6 billion. However, analysts have a few that with Nigeria's human population of 170 million, their economy should be better since South Africa has a population of 52.98 million.
Should BitX celebrate yet?
Usually, bitcoin market has been advanced and it is now accessible in various platforms and devices. With the proliferation of smartphones, it is has become even easier and convenient to transact with BitX. However, this may not be easy in Nigeria, since the wave of smartphones is yet to penetrate the country. The GSM Association, which is a mobile operator, estimated that only 10 to 15% of mobile subscribers use smartphones.
All the same, BitX has it all covered. It is expected that the company will join ICE3x, the latest exchange to improve the user preferences of the services in Nigeria. ICE3x had pitched their tent earlier in Nigeria. They provide order-book exchange services, which facilitates efficient exchange of the Naira with digital currencies among them litecoin and bitcoin. BitX too intends to not only allow users to buy services and goods using Bitcoin but they will also be able to convert the digital currency into the local Naira.
BitX is already launched in Nigeria. There are expectations that businesses in the country will change for the best.  The businesspersons can now purchase all kinds of products and exchange bitcoin to equivalent local currency, faster and in a reliable manner. For those, who are scared of security, you can rest your worries. BitX has taken all the measures and are in compliance with security procedures and virtual currency regulations. This will prevent any money laundering incidences in Nigeria, which has been a huge problem in the country. Trading online has become easy and safer. The beauty of their services is that you can access them via your Android or iOS devices. Besides, it also intends to work with the local businesses to introduce new products in the market. There is definitely a big future for their services in Nigeria because of the easy accessibility of their services.