There's a new Bitcoin launching this month: BitWall will allow its users to sell low-value digital content using everyone's favourite cryptocurrency. The San Francisco-based company plans to aggregate micro-payments in order to reduce the weight of the fees charged to the buyers.
Very small transactions (usually considered micro when the values are around $1) have been a knotty feature of the online e-commerce field, especially when we're talking about digital content monetization, like apps or mobile games. Paying for a $0.99 games in the App Store with a credit card, for instance, leads to a relatively big fee on this micro value, which is pretty frustrating to the client. Today's transactions make it easier to pay larger sums than small values, so companies have been adopting systems like subscription services or aggregation of smaller payments onto one receipt.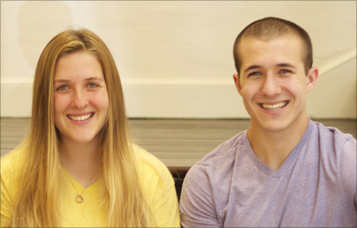 "For years now, people have been calling for micro-payments to be a catalyst for digital content monetization. We're trying to use micro-payments through Bitcoin to allow publishers to monetize their digital content, either stuff that was free to begin with or behind a paywall", says Alex Meliones, chief creative and marketing officer at BitWall. The platform's team is also composed by her brother, Nic Meliones, who used to be part of the New Graduate Development Program at Visa, and by the engineer Chad Sahlhoff who handles the product development.
Bitcoin already charges a smaller fee than credit cards – around 0.0005 BTC, which is equivalent to about five cents in US dollars at the current exchange rate -, but BitWall wants to make this deal even more beneficial to the users by aggregating several micro Bitcoin payments. "While there are many payment processes that work very well, there are also pain points for people where a better payment technology can unlock a lot of value", Alex Meliones adds.
Before the official launching of the service, BitWall finished a three month course with the business accelerator Boost VC and also was the winner of the 2013 Bitcoin Hackathon. The team plans to be working at the end of August, handling payments for ZeroBlock. Nic Meliones, BitWall's CEO, explains that "launching with them is a good idea because a majority of their consumers is interested in Bitcoin and likely have Bitcoin to spend. Overall the Bitcoin crew just has a strong propensity to make micro-payments or donations with Bitcoin".
However, before start operating, BitWall still has a decision to make: whether they should take a percentage of the transaction or charge a monthly subscription fee to use the service. Anyway, the first 1,000 transactions are going to be for free.
The platform is officially announcing its launching while a big company from the Bitcoin ecosystem also crashes the world of small payments. Let's see how BitWall will deal with Coinbase's new feature: micro-transactions with zero fees (out of the blockchain) and instant confirmation.