Bitwala Review – A Beginner's Guide
Last updated: 8/4/19
Bitwala aims to merge the cryptocurrency and fiat worlds to make living with digital assets simple. They offer a variety of products and services which I will review in this post.
Bitwala Review Summary
Bitwala offers a traditional bank account linked to a cryptocurrency wallet, debit card and exchange. They basically solve one of the most burning issues of merging between cryptocurrencies and traditional banking. The offer is available to EU residents only and seems to gaining very positive feedback from users.
That's Bitwala in a nutshell. For a more detailed review keep on reading, here's what I'll cover:
---
1. Company Overview
Bitwala offers a solution linking traditional bank accounts and debit card to cryptocurrencies.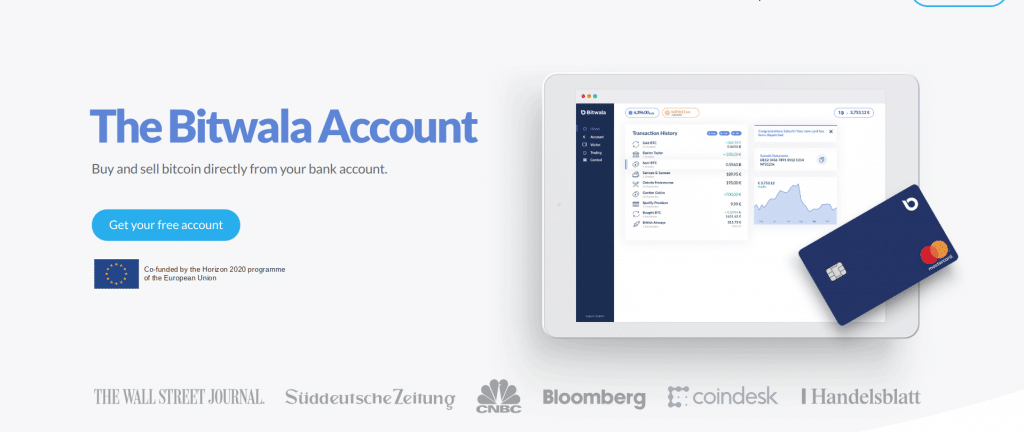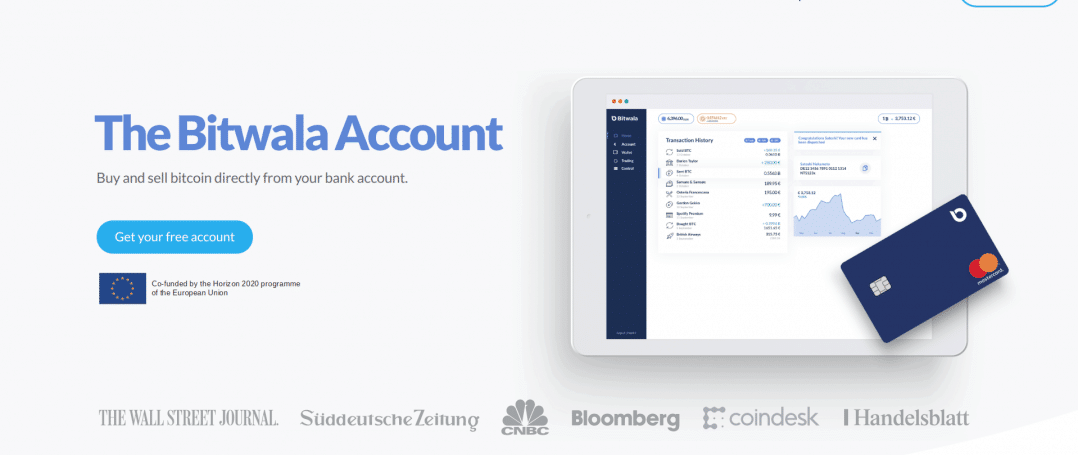 Jörg von Minckwitz, Ben Jones and Jan Goslicki launched the brand in 2014 facilitating bitcoin transfers and prepaid card services. The company has come a long way since its inception, gaining over €20 million in funding and processing more than €65 million transactions in the first 3 years.
Disaster struck in 2018, when Bitwala's crypto debit card issuer withdrew permissions forcing the company to suspend services. Since then the brand has set about building a new product, blockchain banking in partnership with German enterprise solarisBank.
---
2. Bitwala Services
Bank Account
Bitwala is based upon full German bank accounts offering all the functionality you'd expect from a fintech bank. Users can send and receive everyday transactions such as receiving wages or paying rent. It acts as a regular online euro bank account including SEPA functionality.
Bitcoin Wallet
Bitwala supplies customers with a Bitcoin wallet that link directly to the bank account enabling seamless transfers. The wallet operates with all the normal cryptocurrency features allowing the owner to send, receive, store and trade Bitcoin. It also supports fiat to crypto exchange and vice versa.
Additionally, Bitwala claim no 3rd party has access to the wallet including the company itself (i.e. a non custodial wallet). Wallets can be backed up giving the user full control and the ability to extract private keys.
This is reassuring, should anything happen to the service you can still use your Bitcoins in another wallet. QR codes and network fee customization complete a decent enough bitcoin wallet.
Debit Card
MasterCard back the Bitwala Bitcoin debit card which links to the German bank account. It allows holders to spend euros like a normal debit card. To spend bitcoin funds via the card you must trade bitcoins for euros from the Bitwala website or app.
MasterCard backing provides all the security and worldwide use you'd come to expect from an international debit card.
---
3. Currencies and Payment Methods
Bitwala operates in 2 currencies. Euros and Bitcoin.
Euros are stored in the regular bank account where you can deposit, withdraw and spend funds.
Bitcoin is stored in the dedicated wallet. Each user has an individual wallet, public and private key. This means that you can deposit Bitcoin directly just like in any other wallet.
---
4. Fees and Limits
Bitwala is very transparent about their fees and generally they are pretty reasonable. The banking service is mostly free with no account, card or transaction charges.
The card transactions and cash withdrawals are free in euros but be aware that foreign transaction fees and exchanges rates are set by MasterCard.
Bitcoin trades incur a 1% trading fee. While this is not the cheapest, it is reasonable for the convenience of being connected to the banking system and being able to trade instantly. Of course, blockchain network fees also apply which Bitwala has no control over.
The bitcoin trading limit is €15,000 per seven days and you can find out more about fees and limits here.
---
5. Supported Countries
The service is European only because fiat banking and transactions are processed in euros. The bank account is German, so naturally, it will work best there.
SEPA transfers and euros are seamless across Europe so the service is useful anywhere in this area. Bitwala also only offer debit cards to members of the European Economic Area (EEA) and Switzerland.
---
6. Customer Support and Online Reviews
Bitwala provides an extensive support section on its website. The information here is highly detailed which is really helpful. It was able to answer any questions I threw at it, including some more technical Bitcoin queries.
The customer service team are also really responsive. They answered my email query after 5pm in just over an hour. Very good compared to a lot of Bitcoin exchange and wallet platforms.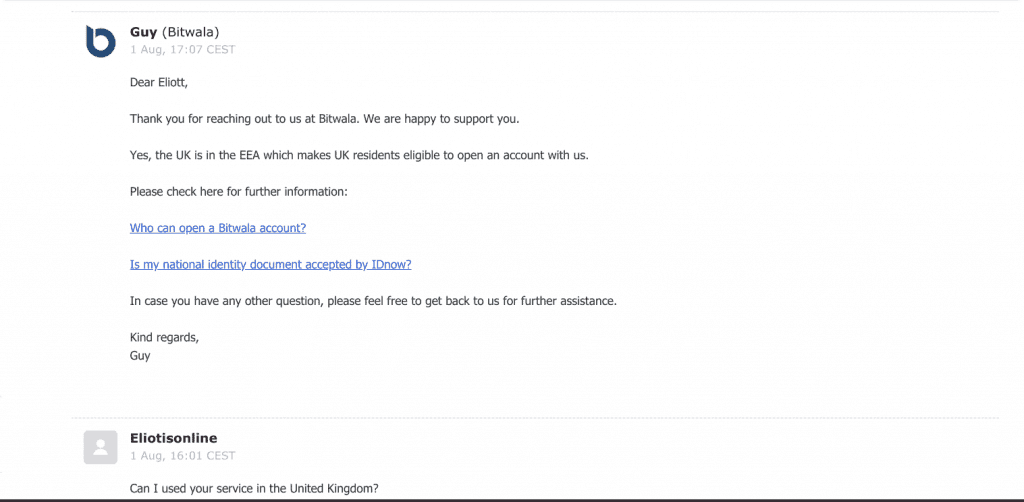 Bitwala products score highly on review websites with a rating of "Great" on TrustPilot and 4.5 stars on the Google Play Store.
The customer support team are very active in these areas, quick to offer genuine replies and helpful comments to problems. They appear open to feedback and actively try to aid customers.
---
7. Conclusion
Bitwala does a decent job of creating Bitcoin banking solutions, particularly for Europeans. The product does genuinely merge the world of fiat and cryptocurrency, reducing barriers to mass adoption.
The main downside is the lack in currency range and coin offerings which will turn many cryptocurrency enthusiasts away. These users might like a competitor like Wirex which provide a longer list of bank accounts and cryptocurrency wallets.