Bitstamp is a Bitcoin/fiat exchange that was first announced on August 22 2011. It offers multiple methods for depositing Bitcoin, as well as withdrawing fiat currencies.
What Makes Bitstamp a Unique Bitcoin Exchange?
Bitstamp Ltd is based in the United Kingdom, and the exchange has been one of the most stable locations to purchase or sell Bitcoin since its creation. Due to the UK location and this established stability, Bitstamp is often viewed as the most legitimate and safest exchange available. However, there are multiple exchanges and payment services being created at this time by very respected and trusted companies in the United States and Europe, so it is unclear if they will retain that title.
How Do I Get Started Trading Bitcoin?
Go to https://www.bitstamp.net/ and click "Open an Account" at the top of the page.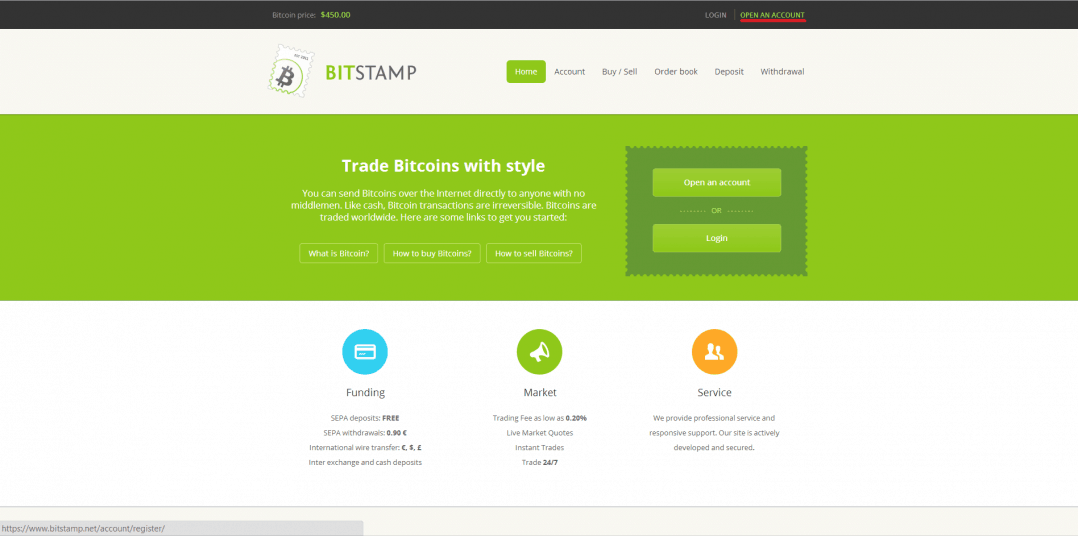 Fill in your name, email, and country.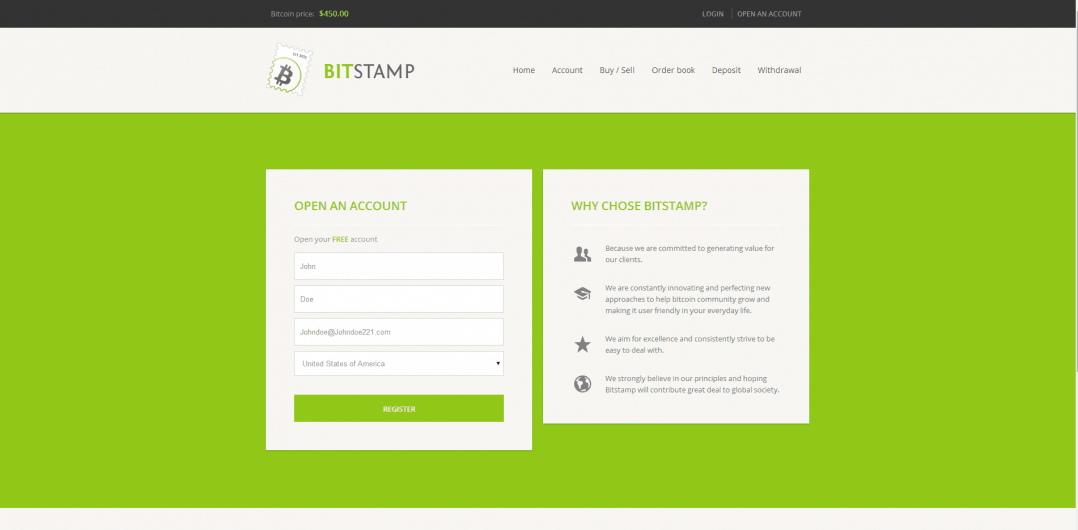 Go to your email, and retrieve your client ID number and password.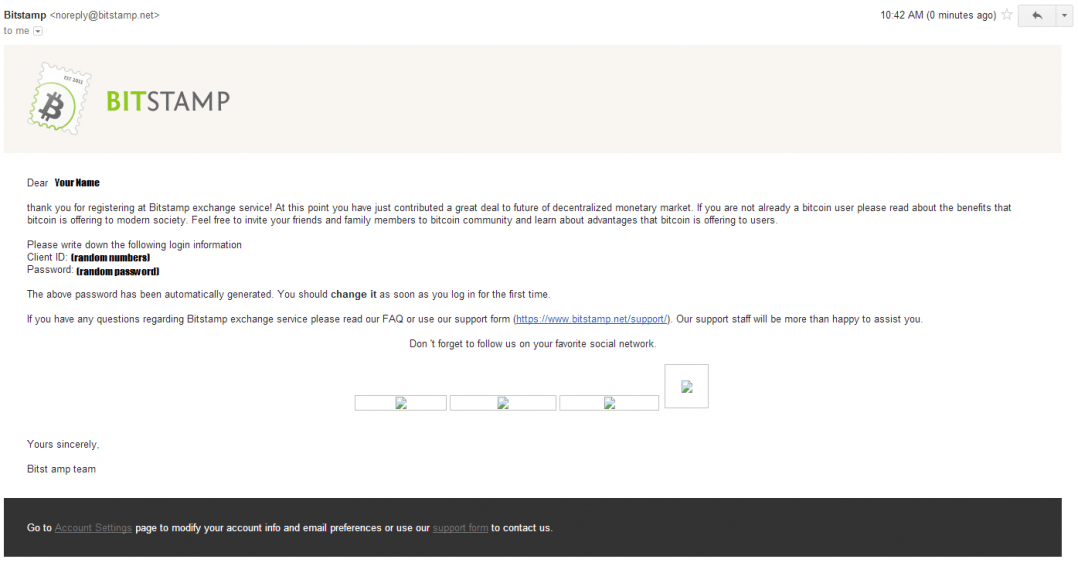 Return to Bitstamp, click login, and enter your ID and password. This will bring you to the account balance page.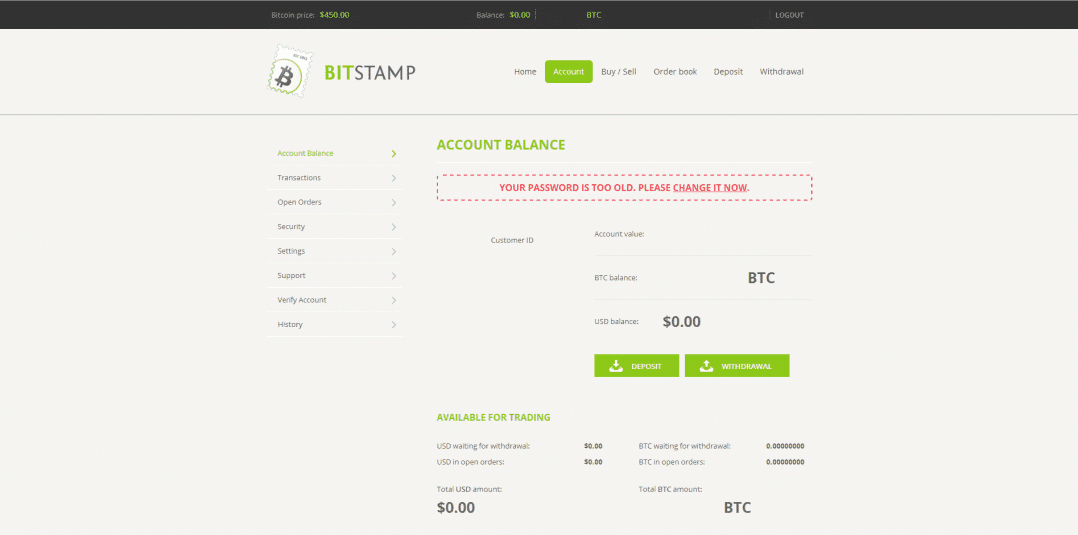 To deposit funds, click "Deposit" and select the type of funds you would like to deposit. Below are examples for bitcoin and international wire transfers.