Almost 2,000 OK Mart and Hi-Life convenience stores located in Taiwan can now supply BTC to their clients thanks to a partnership between the Hong Kong-based exchange platform KBBEX and the local Bitcoin company BitoEx. Add these new locations to the more than 3,000 FamilyMart stores that already accepted BTC and Taiwan now has over 5,000 Bitcoin-friendly small businesses.
"Following the existing 3000+ FamilyMart convenience stores, BitoEX has signed agreements with two other mega convenience store enterprises [OK Mart and Hi-Life], making it now a total number of more than 5,000 locations in Taiwan available for purchasing Bitcoins in late 2014", the CEO of BitoEX Cheng Kuang Tai said.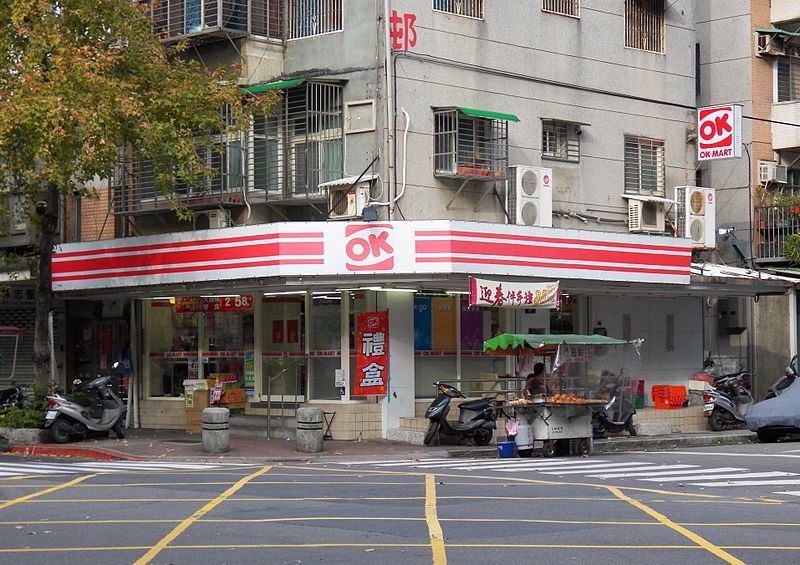 According to the exchange's director, the company hopes that the partnership can boost the recognition of Bitcoin as a valid form of currency in Taiwan.
"We are confident that in collaboration with KBBEX and the associated companies, the recognition of Bitcoins will grow and general public would cast their vote of trust to Bitcoins", Cheng Kuang Tai revealed.
The CEO of KBBEX, Patrick Lam, agrees and says that "Bitcoins global markets have entered into a brand new financial era. Bitcoin-related financial tools and its derivatives have attracted billions of investment funds from Wall Street and Silicon Valley".
The existing offline transactions markets are insufficient to cope with the demand of our worldwide customers, which drives us to open a Bitcoin exchange platform.
Besides now supplying BTC to more than 5,000 convenience stores in Taiwan, the exchange KBBEX also supports 11 kinds of the world's major trading currencies at the moment. The list includes USD, CNH (offshore RMB), EUR, HKD, GBP, AUD, CAD, CHF, JPY, SGD and NZD for Bitcoin trading.
Lam also announced the exchange's plans for the new year. The CEO added that "KBBEX plans to launch its China platform whenever users can use onshore Renminbi to perform transactions in early 2015. And we will keep working hard for expanding our network. We strongly believe that globalization is one of the keys to enhancing the development of the Bitcoin industry".
Image source: Wikimedia