With Bitcoin booming in Europe like never before due to the Greek debt crisis, there is good news for Spanish Bitcoiners, who can now buy BTC at 3,000 retail locations across the country.
Cryptocurrency can now be purchased with Euros at Spanish brick-and-mortar businesses thanks to a new Bitcoin voucher solution developed by Coinay. The digital currency company based in Amsterdam is promoting the new service with the slogan "Buy Bitcoin in your neighborhood."
"With Coinay, we can enable customers to easily buy Bitcoins in retail locations all over Spain," says Paolo Premoli, Head of Sales South Europe at Coinay.
"Using vouchers makes buying Bitcoin fast, easy and convenient for customers".
Coinay's vouchers will be available at thousands of locations spread across the country, incluiding nationwide retail chains like eComputer, Pistacero, Zafiro Tours and Linea Tours. Users can find the nearest Bitcoin-friendly business on Coinay's site, which now displays an interactive map.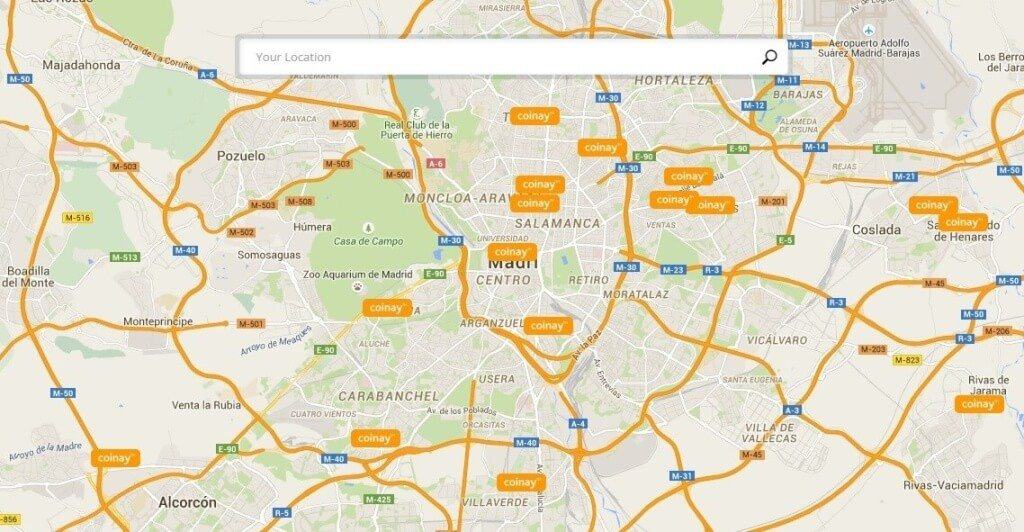 Spanish crypto enthusiasts can buy vouchers for €10, €20, €50 or €100 using fiat currency and debit or credit cards. Then, they go to the Coinay website, redeem the voucher online and get BTC in exchange for their Euros.
However, Coinay doesn't intend to stop here now that the Bitcoin voucher initiative is available in Spain. The company plans to grow outside the country and the European market and eventually expand the business in Latin America and Africa.
According to Premoli, the voucher is "the perfect product to buy Bitcoin in cash-based markets. We cannot wait to bring it to other countries."