Last updated on October 17th, 2014 at 10:35 pm
So after The Simpsons, Bitcoin has now appeared on the famous show "Who Wants To Be A Millionaire?". And the question wasn't all that basic! Well, at least not for a total stranger to cryptocurrency. Check out the image below.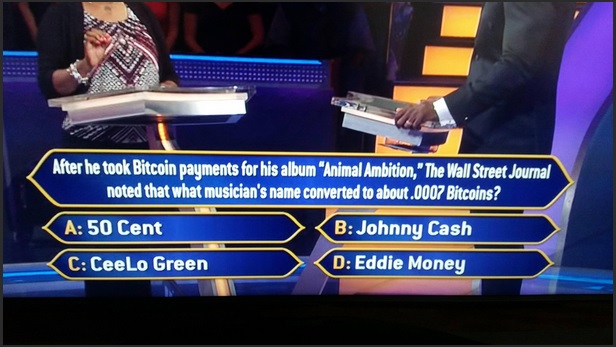 Maria is an experienced journalist currently living in the UK. She has been writing about Bitcoin and the altcoin universe since 2013. She is also a member of the Lifeboat Foundation's New Money Systems Board and a big cryptocurrency supporter.