It's not every day that Bitcoin gets to take center stage at one of the most important tech events in the world. But that is bound to happen in March at the 22nd SXSW Interactive Festival.
Between 13th and 17th March, the city of Austin, in Texas (United States), will host the annual showcase and conference dedicated to emerging technologies. The event will include a 'Bitcoin day', on 16th, as part of the festival's Startup Village.
The schedule includes five Bitcoin sessions that will be held at the Hilton Downtown Austin, in the Grand Ballroom Salon G located on the 6th floor. You can check below the schedule published by CryptoCoinsNews.com:
16th March
Session 1: What is Bitcoin? (9:30 AM – 10:30 AM)
Nic Cary (CEO and co-founder of Blockchain), Stephen Pair (CEO and co-founder of BitPay), Will O'Brien (CEO and co-founder of BitGo), and Tatiana Moroz (founder of Crypto Media Hub).
Session 2: Bitcoin 2.0 (11:00 AM – 12:00 PM)
Charlie Lee (creator of Litecoin and engineering manager of Coinbase), Jed McCaleb (co- founder of Stellar Development Foundation) and Constance Choi (principal of Seven Advisory).
Session 3: A Future with Bitcoin (12:30 PM – 1:30 PM)
Tina Hui (CEO and founder of Follow the Coin), Dan Elitzer (founding president of MIT Bitcoin Club), and Jake Benson (CEO and founder of LibraTax).
Session 4: Impact on Developing World (3:30 PM – 4:30 PM)
Connie Gallippi (executive director and founder of BitGive Foundation), Jonathan Zobro (co-founder at 37coins), Sebastian Serrano (CEO and co-founder at BitPagos), and Sean Percival (venture partner at 500 Startups).
Session 5: Real World Applications (5:00 PM – 6:00 PM)
Adam Ludwin (founder of Chain.com), Nick Sullivan (CEO and founder of ChangeTip), Vinny Lingham (CEO and co-founder of Gyft), and Adam Draper (CEO and founder of Boost VC).
There is even a special website that is promoting the presence of Bitcoin at the festival. You can find out more about the sessions and the speakers on BitcoinAustin2015.com.
"Our goal is to excite you about Bitcoin! We want you to spend the day with us and feel like an expert on the topic by the end of the day! We have a lineup of speakers from big Bitcoin companies to non-profits. (…) Our speakers are thrilled to share with you their knowledge about Bitcoin and the innovation currently going on in the industry", reads the website.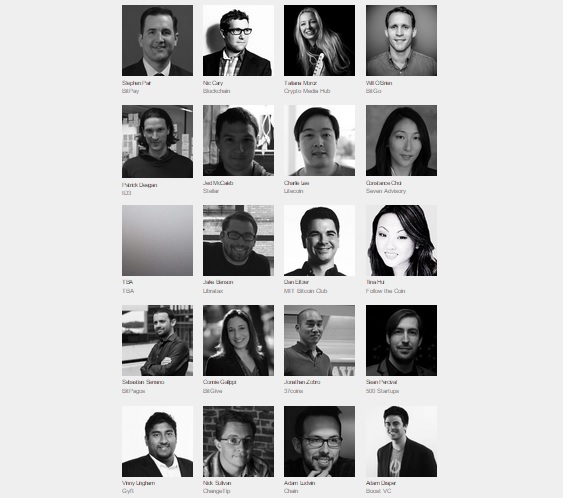 The cryptocurrency-related events will be sponsored by famous Bitcoin companies such as BitPay.com, Gyft.com, LibraTax.com, ChangeTip.com and Chain.com. To find out more about
Of course, if you're at the SXSW Festival learning more about BTC, there's nothing wrong with enjoying the rest of the event. The festival's schedule is loaded with interesting initiatives such as the 18th Annual SXSW Interactive Innovation Awards, the SXSW Gaming Expo, the Trade Show or the Digital Creative Job Market.