Against all odds, Romania is starting to become a true Bitcoin hub in Eastern Europe. The continent's second poorest country already has a crypto-ATM and an exchange.
The machine is located in downtown Bucharest an was installed back in May, making BTC transactions much easier. Away from the capital, in the western town of Oradea, it is possible to find Romania's first Bitcoin exchange. The company has drawn more than 2,000 clients in the past seven months, since it opened, with transactions totaling 5.12 million lei (the equivalent to $1.57 million), Business Insider reports.
Although Romanian entrepreneurs see great opportunities in the world of cryptocurrency, the country's poverty level and inability to collect taxes and fight fraud creates major obstacles to the development of a Bitcoin ecosystem and related legal framework.
"It is an industry in its early stages. You need a legislative framework to supply services or have a business in this field", says George Rotariu, responsible for the ATM in Bucharest in collaboration with the Canadian company Bitcoiniacs. The entrepreneur plans to expand and install ATMs in more Romanian cities.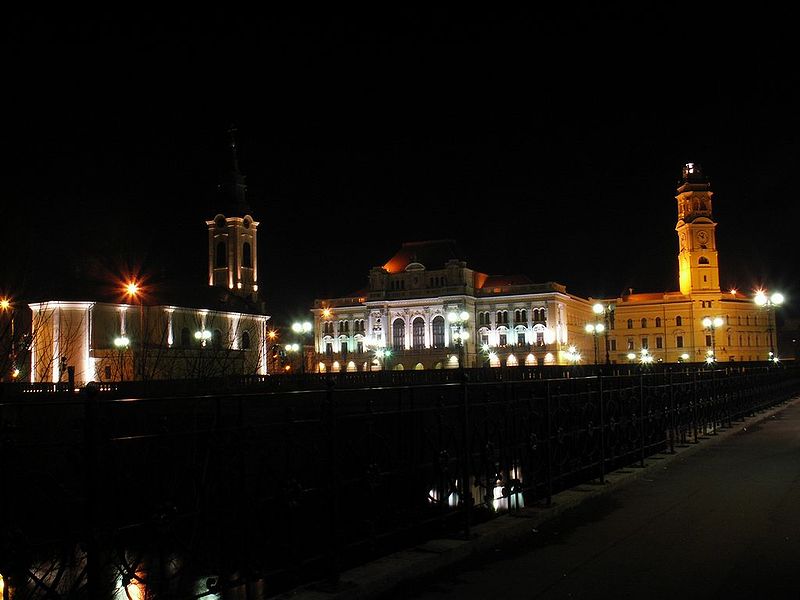 Horea Vuscan, the local politician that owns the Orade-based BTCXchange, admitted that the company "groped around in the legislation and interpreted some policies".
"We are now in talks with officials because I don't know where we fit in, a bourse, bank, money transfer firm", he added.
Although using BTC in Romania is not illegal, the local authorities have previously launched warnings. "Using Bitcoin in Romania is not regulated and carries very large risks. The risk of fraud is also not to be ruled out", said the Romanian Financial Supervision Authority.
Images from Wikimedia