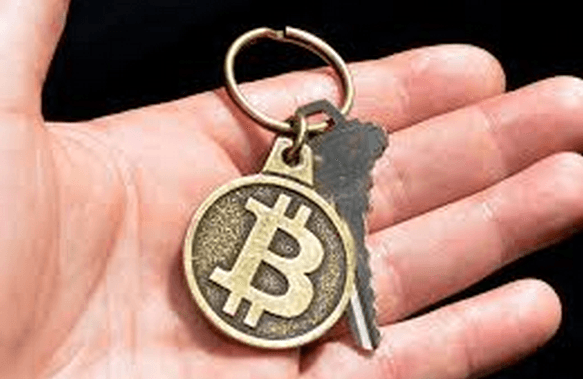 What is Bitcoin? Bitcoin is a digital currency and a payment system that was introduced as an open source software by Satoshi Nakamoto who developed it. It utilizes peer to peer technology since money can be transferred from one individual to another directly without the involvement of a central bank. All payments are usually recorded on a public ledger. Individuals using software such as wallet software can get to send and receive bitcoins electronically through a PC, smartphone or web app.
What is a Bitcoin Private Key?
What is a bitcoin private key? Bitcoin private key is a secret number generated to allow individuals to spend their bitcoins. When users are issued with a bitcoin address, they are also issued with a bitcoin private key. It is usually a 256 bit number and since it is the golden ticket that allows an individual to spend his or her bitcoins, it needs to be kept safe and securely.
A private key can be used to accept, sell and donate bitcoin. Many charities are now accepting bitcoins.
How to Keep Bitcoin Private Key Safe?
One of the ways one can keep a bitcoin private key safely is by storing it on their computers in a disk that is encrypted. You can also print it on a piece of paper. This can be accomplished by using pywallet. Pywallet is a utility developed using python that allows users to extract private keys from their wallet files. The extracted files can then be printed on to a small piece of paper using a printer.
RELATED: What is a Bitcoin Wallet and How to Get One
What a Bitcoin Private Key is Used for?
In order to make a transaction, the user should have availability to a tool or program that allows importing of the private key. Some wallets may make a transaction without the need of importing the private key. Others will require the private key to be swept. When private keys pass through the procedure of sweeping, a transaction will be broadcast to another address and which will include the balance.
How to Import a Bitcoin Private Key?
How does one import a bitcoin private key? One of the methods includes the use of blockchain.info. This online tool assists users to import private keys easily. This is achieved through their wallet service which is referred to as a hybrid ewallet. Since it is an online tool, it doesn't store your wallet information. This is kept on your browser as an encrypted file. You are required to issue your password or alias so as to access your account.
BIPS also allows the importation of private keys easily by simply allowing the user to either type the key manually from the paper wallet or scan it using a QR reader app through a smartphone's camera. Other bitcoin private key import providers include Mycelium which provides an android app that can be downloaded from Google play. The app allows one to either scan the code from the paper wallet or by use of cold storage.