After a couple of weeks going relatively steady, the value of Bitcoin has dropped around 37,5 percent in just four days, between December 4 and this Sunday (8). According to the platform Bitcoincharts.com, the price went from $1,200 to $750 on Mt. Gox and other exchanges like BtcChina and Bitstamp followed the trend.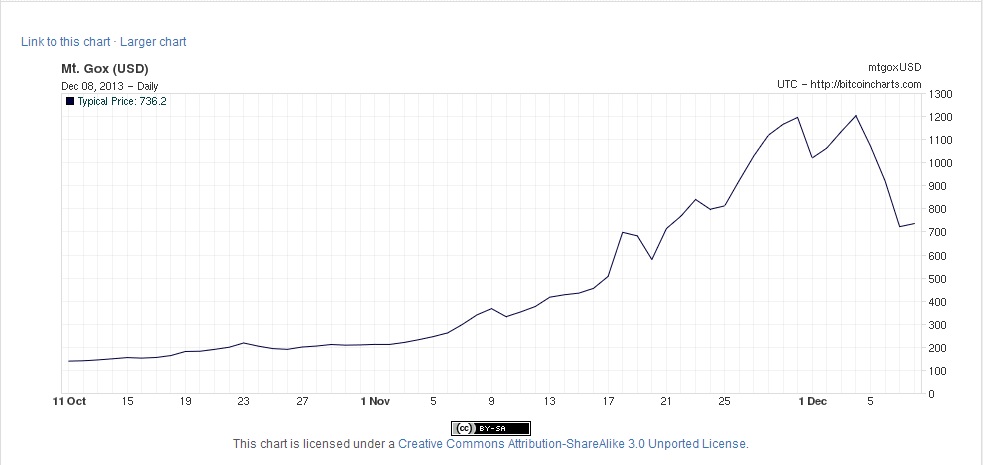 The price drop follows the statement released by the People's Bank of China – which classified Bitcoin as a "virtual good" and forbade banks and other financial institutions to deal with cryptocurrency – and the French warning, as well as the announcement made by the previously Bitcoin-friendly divisions of Baidu and China Telecom. Both companies stopped accepting cryptocurrency.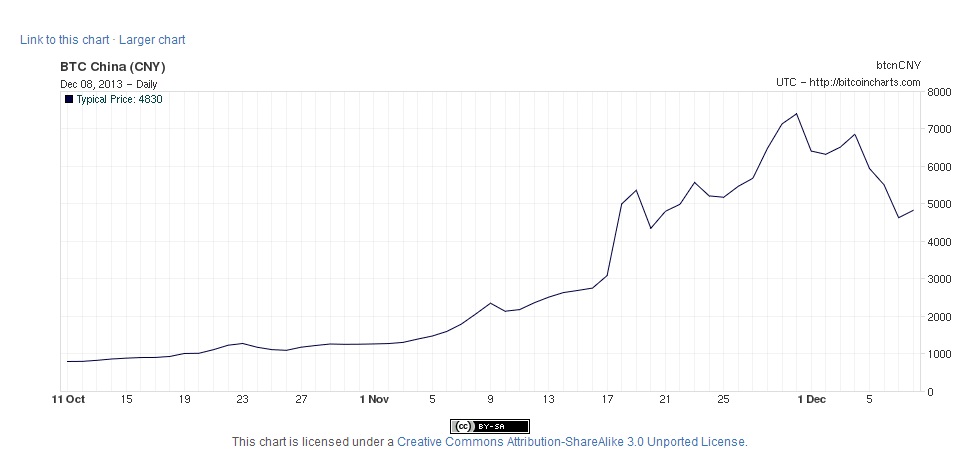 After all the enthusiasm shown by Bitcoiners around the world when the two divisions announced they were taking virtual currency as a form of payment, both companies removed the references to Bitcoin payments from their websites on Friday (6), Coindesk reports. However, there's no information explaining if the decision was taken due to any type of official directive or if the companies are just afraid of the consequences of a crash.
Although the reaction of the crypto-community to the Chinese statement was welcomed with mixed feelings, it definitely affected Bitcoin's value. From the past Wednesday (4) on, the price consistently decreased, only showing the first signs of recovery during this Sunday (8), when the price went from a little over $700 to almost $750, as registered by Bitcoincharts.com.
The major exchanges began registering a wave of sales on Thursday (5) and the price kept going down. Coindesk points out that almost 52,000 BTC were traded on Mt. Gox within 24 hours, between December 5 and 6.
During this past week, the Chinese technology company Suning Tesco said it planned to introduce Bitcoin services like "storage insurance, insurance for Bitcoin transactions and other insurance products". The firm was also considering accepting Bitcoin payments for mining equipment and other hardware products. Now, these plans might be affected by the events of the last few days.