Bitcoin payment processor EgoPay has frozen funds belonging to several clients following a string of problems that started in December of last year.
Some of the accounts now frozen belong to big names in the crypto-industry like Bitmarket.pl and BTC-e. The latter actually denounced this Thursday (15th) that EgoPay is withhelding funds, denying BTC-e access to $80,000. The exchange told Coindesk that EgoPay had placed this sum in a "frozen wallet".
Also, GOLDUX.com – a Slovakian Bitcoin exchange – has confirmed in the meantime that EgoPay is also withhelding $7,183 of its funds.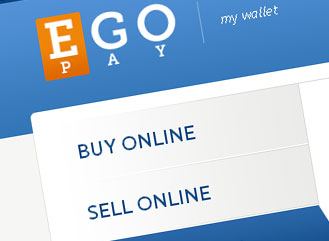 However, the problem goes beyond the frozen accounts, as other EgoPay's customers are claiming that some of the platform's services are also compromised, particularly the processor's API (application program interface).
The problems started about a month ago. At the time a representative of the Poland-based exchange BitMarket.pl denounced the faulty transaction notifications that were being returned by the API. "These notifications were posted from the usual IP address of Egopay (…) and were verified correctly by the SCI callback to the www.egopay.com server. However, the funds from these transactions were not added to our wallet", the representative said, adding that the "suspicious" transactions had very similar ID codes.
GOLDUX.com also experienced problems with EgoPay's API. On January 8th, the company received an email from EgoPay stating that a portion of the Slovakian exchange funds had been frozen.
The clients that now log into EgoPay's platform see this message:
"EgoPay Members will be experiencing higher than normal review times for all withdrawals and deposits as EgoPay is currently conducting a system migration. EgoPay will now be able to provide a more secure netywork for all members through which to complate their online transfers. EgoPays standard review time frames and service level agreements will return to normal and EgoPay appreciates your cooperation and understanding."
Some clients have tried to contact the company's online Live Support feature. However, this service is offline, as well as the support team's Skype accounts.
With a few bad experiences in the past, the Bitcoin community is starting to believe in the possibility of fraud. On January 12th, Hyipnews.com reported  that the funds had been stolen, claiming that EgoPay was a scam similar to Liberty Reserve. Still, there is no proof at the time to support this suspicion.