Bitcoin Mining has been risky business since the emergence of SHA-256 ASICs.  If you are a Bitcoin miner, then unless you were one of the lucky people to receive a batch 1 or batch 2 Avalon ASIC, or you have chosen the right company for each new generation of chips, then it is unlikely that you have had a positive ROI thus far.  However, that should change in the near future.
What Will Make Bitcoin Mining More Profitable?
The newest generation of Bitcoin Mining ASICs will likely be available soon, utilizing state-of-the-art 20 nm architecture.  Once these machines are available, and larger and larger numbers of 28 nm machines are sold, it will be unlikely for a large jump in Bitcoin mining technology to happen in the near future.  Even the top end CPU manufacturing companies, Intel and AMD, are still utilizing 28 nm technology in their commercial CPUs, with 22 nm in production.  While the technology to create 14 nm chips has been developed, these are still in the prototype stage.

So, if you look back in time to the pre-ASIC era, you can see that Bitcoin mining difficulty was on a very different trajectory.  It rose and fell with Bitcoin's price, as everyone had easy access to the same technology for mining.  I believe this will begin to happen again, as ASICs become easier and easier to obtain.
But 28 nm Bitcoin Mining Machines Are Too Expensive!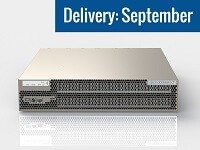 Yes, at the moment the cost of 28 nm Bitcoin mining machines, or the "coming soon" 20 nm miners, is quite high.  When ROI is calculated according to the rate at which difficulty has been increasing, it seems as if these machines will not provide a positive ROI, or will take a very long time to pay for themselves.  However, that type of Bitcoin difficulty analysis is flawed.
The recent jumps in difficulty can be attributed to the ASIC war that has been going on, where various companies were racing to improve their technology, and be the first to offer it to their customers.  The first commercial Bitcoin mining ASIC, the Avalon 1, was released in early 2013 and used 110 nm technology.  Since that time, there have been jumps from 110 nm to 45-55 nm, to 32-40 nm, to 28 nm, and now, possibly to 20 nm.  These jumps allowed for ever increasing efficiency, and higher amounts of hashing power in a single machine.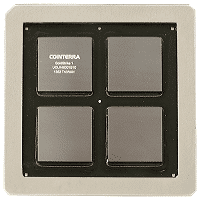 Now that these Bitcoin mining ASICs are approaching state-of-the-art (at least in terms of the basic chip architecture), the jumps in difficulty should begin to slow.  As more companies begin to produce 28 nm or better Bitcoin mining machines, and the current leaders in the industry ramp up production, the price for each machine will drop significantly.  The slowing difficulty combined with lower prices will lead to the possibility of a very positive ROI, especially in areas where electricity is cheap, or in cold climates where one can either use the heat produced by the machines in a productive way (like a constant space heater), or use naturally cold air for cooling the machines, thus allowing for higher-than-average overclocking.
So, Should I Buy A Bitcoin Mining ASIC Now?!
I would not suggest purchasing a Bitcoin mining ASIC right now, unless you are getting it for a discounted price.  However, keep an eye on the price, and on news releases from the Bitcoin mining machine manufacturers.  I expect the best time to buy will be in the next few months, but I cannot predict exactly when.
I have personally owned only a two Bitcoin mining ASICs, and two Scrypt mining ASICs, and I am positive on my investment overall.  However, one of the Bitcoin mining ASICs was a batch two Avalon ASIC, which I had when fewer than 1000 ASICs were in the possession of consumers, and it's ROI was positive enough to completely eclipse the total loss on my other Bitcoin miner.  That other miner, a little single from BFL, was ordered at the same time as the Avalon, but arrived 6 months or so later, and unfortunately it died after 3 days.  My Avalon actually is still functional, but it is too hot to justify 80 GHs @ 600 Watts right now.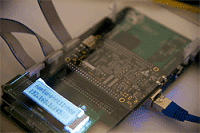 After that point, I ran the numbers on the new Bitcoin miners being produced, and could not justify purchasing any of them, exactly for the reasons stated above.  They were all overpriced and destined to become obsolete shortly after, or even before, being shipped.  I am happy to see that will not remain the case for much longer, and look forward to getting back into Bitcoin mining this fallwinter.
I won't get into much detail about Scrypt ASICs beyond the fact that the two I own are GAWMiner Furies, and I basically purchased them because they were small and produced little heat.  They are hashing away as I write this, but they are too low powered to do much.  If you would like to read a more up to date guide, with information about how to determine Bitcoin mining profitability in 2015, check out "Is Bitcoin Mining Worth It?"