With Bitcoin getting more important and famous every day, the events around the cryptocurrency keep multiplying. And tomorrow is a big day, since the awaited Bitcoin London Conference, organized by st-ART, is already here!
The one-day meeting between Bitcoin experts will happen at Level 39, One Canada Square, in Canary Wharf. The conference will start at 08:00 and end at 20:30, with some networking cocktails.
Among the guests are personalities like Stefan Thomas of Ripple, Jered Kenna of Tradehill, Nick Shalek of Ribbit Capital and Jaron Lukasiewicz from the new platform Coinsetter. They will mostly participate in debates around Bitcoin. Besides, there will be a lot of opportunities to know people from the cryptocurrency field and establish new business contacts.
According to Gulnar Hasnain, one of the Bitcoin London organisers, says that the event is expecting around 200 people coming from  the United States, Canada and Eastern and Western Europe. "Most of the Bitcoin events so far have been grass roots meet-ups with a strong focus on tech and libertarian politics. We wanted to do something that was purely focused on the business and investment opportunities around Bitcoin", she explained.
As stated by the organiser, Bitcoin London wants "to promote understanding of the digital currency space, and develop the start-up ecosystem through our events, so Bitcoin and digital currencies become the norm for the masses". That is why the event will provide the perfect opportunity to connect digital coin entrepreneurs, angels and venture investors.
This way, this conference can be a small step into Bitcoin's big success. At least, according to the event organiser Pamir Gelenbe, also a venture partner at Hummingbird Ventures, who believes that cryptocurrency is "the biggest invention since the internet" and will be adopted by everyone in a near future.
To know more about Bitcoin London, which happens tomorrow, check the complete program below.
Full Conference Schedule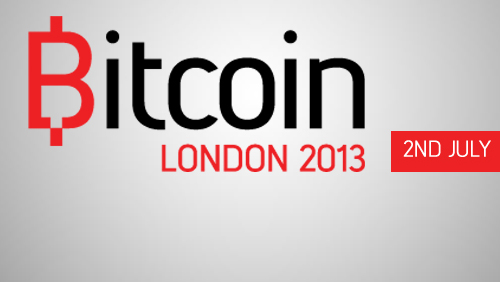 08:00–09:00 – Registration and coffee
09:00–09:15 – Opening remarks and greetings
Pamir Gelenbe, st-ART
09:15–09:35 – Some thoughts on Bitcoin and money
Tuur Demeester, Macrotrends
09:35-09.55 – A tour through the strange and wonderful world of decentralized finance
Stefan Thomas, Ripple
09.55-10.55 – Panel Discussion: The rising stars of the Bitcoin start-up ecosystem
Erik Vorhees, Coinapult
Nejc Kodric, Bitstamp
Jeremias Kangas, Localbitcoins.com
Jered Kenna, Tradehill
Moderated by Isaac Kato, co-founder of Verne Global
10.55-11:15 – Networking and coffee break
11:15-12:15 – Panel session: regulatory and legal challenges
Patrick Murck, General Counsel
Bitcoin Foundation, Constance Choi
General Counsel, Payward
Danny Friedberg, Attorney
Graham Dunn and Stuart Hoegner, General Counsel and Gaming Counsel
Moderated by Stefan Greiner
12:15-13:00 – Start-up Pitches
Zach Harvey, Lamassu
Yurii Rashkovskii, Bex.io
Tamas Blummer, Bits of proof
Jonathan Rouach, Bitsofgold
Tom Robinson, Bitprice, bitBlu
13:05-14:00 – Lunch and networking
14:00-15:00 – VC panel: Investment opportunities in the Bitcoin space
Nick Shalek, Ribbit Capital
Michael Jackson, Mangrove
Stefan Glaenzer, Passion Capital
Moderated by Stefanie Baker, Bloomberg
15:00-15:20 – Why Iceland should adopt Bitcoin as its national currency
Sveinn Valfells, Bitcoin Investor
15:20-15:40 – Fireside chat with Shakil Khan, Angel Investor and founder of CoinDesk, and Charlie Shrem, BitInstant
Moderated by Pamir Gelenbe, Co-founder, st-ART
15.40-16:00 – Networking and coffee break
16.00-17.00 – Bitcoin as an asset class?
Yoni Assia, eToro
Luzius Meisser, Bitcoinfund.ch
Gatis Eglitis, Exante
Jaron Lukasiewicz, Coinsetter
Moderated by Garrick Hileman, LSE
17.00-18.00 – Merchant opportunities in the Bitcoin Space
Pierre Noizat, Paymium
Aleksandr Lossenko, 9Flats
Grzegorz Luczywo, SecurityKiss
Moderated by Patrice Touboulie, Zipzap
18:00-18:10 – Closing Remarks
Pamir Gelenbe, st-ART
18:10-20:30 – Networking cocktails