Bitcoin is Geld Campaign Seeks to Legally Define Bitcoin as Money In the Netherlands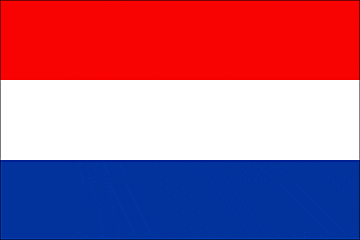 A Dutch campaign, which calls itself "Bitcoin is Geld" (money), aims to lobby the Dutch government to accept Bitcoin as an actual money. The campaign, led by Bitonic—with the cooperation of SOLV, a Dutch law firm specializing in technology, and the Dutch Bitcoin Foundation—has started a fund raiser to hire lawyers that will help the campaign in lobbying the government. The campaign's official website says that they need to raise at least 15 thousand euros, so that they can successfully convince the government that Bitcoin is indeed real money.
The Bitcoin is Geld campaign began in response to a court hearing in the Netherlands in which the judge ruled that Bitcoin cannot be considered "real" money. The campaign's goal is to prove that judge wrong and get Bitcoin legally defined as money under Dutch law.
After the first Bitcoin-related verdict in the Netherlands, the judge stated that bitcoin is not considered "real" money. The bitcoin community, led by Bitonic (with the cooperation of SOLV and the Dutch Bitcoin Foundation) is taking the judge's statement to a higher court by giving reasons as to why bitcoin should be defined as money.
Implications of Defining Bitcoin as Money in the Netherlands
Many people consider the debate difference between money and a medium of exchange to be pedantic in nature. Bitcoin is Geld, however, argues that this difference, which seems practically meaningless, carries a lot of weight in terms of Dutch law. By legally defining Bitcoin as "real" money in the Netherlands, says the campaign, the application of civil, criminal, and tax law to the digital currency becomes much easier and sensible.
With this campaign, Bitonic and the community examines the question as to what could be expected if bitcoin, by law, would be treated the same as money. Hereby specific jurisdictions will be taken up to answer this question, such as: "Real property, trust and estate law", "Taxes" and "Prevention of Money Laundering and Terrorist Financing".

The aim is to point out their conclusion that civil law will become more efficient and organized when bitcoin and money are equated. In order to continue this campaign their appeal needs to be funded, by integrating crowd-funding they are hoping to accomplish this goal.
No Consensus on Bitcoin is Geld in Dutch Bitcoin Community
CoinDesk covered this story earlier in the day—September 8, 2014, and highlighted the fact that the Bitcoin is Geld campaign does not have 100% support in the Dutch Bitcoin community. The article on CoinDesk named Paul Buitink, a Dutch Bitcoin advocate, as one critic of the campaign. Buitik then contacted CoinDesk, and said that he did actually support treating Bitcoin like fiat money and foreign currencies, but that "more relaxed" Bitcoin regulation would help the digital currency improve, expand, and flourish; he is not confident, thought, that the Bitcoin is Geld campaign is the right way to achieve this goal.
Buitinik's comment to CoinDesk:
With regards to the initiative, I think Bitonic needs to halt it and first have a good and honest discussion with the Dutch bitcoin community that clearly isn't supporting this to the extent they hoped. The Dutch Bitcoin Foundation, Stichting Bitcoin Nederland, should become more transparent and explain how they're funded and involved with this.
Lobbying Governments to Change their Legal Definition of Bitcoin is Unnecessary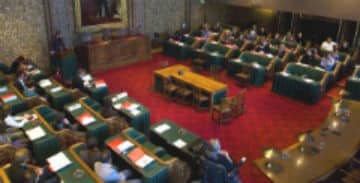 At present, in many countries, Bitcoin either has not been considered by the government or it has been mislabeled as property, subjecting it to capital gains tax rather than income tax. Some countries, though, have correctly classified the digital currency as money. But why, if he or she is in a country that has mislabeled or has not treated Bitcoin at all, would an individual make an actual effort to bring Bitcoin under the control of their government? We know that Satoshi Nakamoto created this revolutionary currency to circumnavigate the restrictive confines of the traditional banking structures—namely central banking. Going along with that sentiment, Bitcoin allows users to get around many of the restrictions placed upon the economy in general. If Bitcoin is immune to central banking, due to its decentralized nature, fixed scarcity, and the relative difficulty regulators have tracking down users, then why should Bitcoin users not employ the currency in starting prohibited businesses that do not pay taxes, or hire employees for less than the minimum wage?
Regardless of whether or not Bitcoin should or should not be used for things that are legally wrong—while simultaneously encouraging economic growth and individual liberty—the fact of the matter is that the legal issues facing Bitcoin will only exist as long as the digital currency is not generally accepted by the population at large. If a Bitcoin enthusiast believes that the currency will indeed become a global currency, then he or she should not bother him or herself with lobbying governments for a complicated, political, and bureaucratic solution to an insignificant and temporary problem. What point is there in sinking large amounts of capital, that could be used to spur the development and acceptance of Bitcoin, into a political machine that will probably never listen to us? Trying to classify Bitcoin as a certain thing so that it can fit into certain, antiquated financial or tax laws is a waste of time and money, for Bitcoin's ultimate potential lies in its ability to fundamentally redefine the entire economic structure of society.