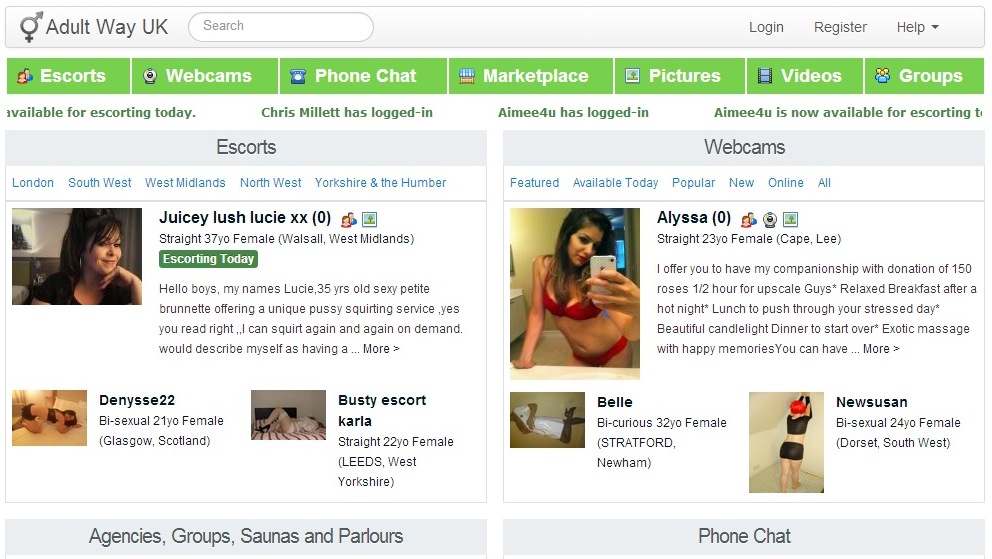 While some online businesses are created because of Bitcoin, some just adapt to the possibilities of cryptocurrency, and the sex industry is not an exception. After examples like StripCoin.com or the sub-Reddit Girls Gone Bitcoin, now the British platform Adult Way has decided to start accepting Bitcoin as well.
The website announced the news via Reddit with a simple message: "we are proud to announce that we are now accepting Bitcoins for all credit purchases on Adult Way. You can view live erotic webcams, chat with girls, view videos, pictures and shop in the adult marketplace, all with the anonymity that Bitcoins provide".
According to the platform, it's free to create a profile and "browse the huge selection of available girls". The website, which works based on credits, is currently offering 10 percent extra credits for all purchases made by Bitcoin, which is also an option to pay to the service providers.
The fact that the adult entertainment industry has a lot to gain with Bitcoin has been a known fact for a while, so it's only normal that more and more businesses in this field start to adopt cryptocurrency, mainly because credit companies still discriminate these type of services. Besides, no one wants to see something that should be private sprawled in their credit card history.
That was one of the reasons why even a brick and mortar company like the British escort agency Passion VIP recently started accepting virtual currency, like 99Bitcoins reported here.
Cryptocurrency might as well be considered the future of sexuality, especially online sexuality, for all we know. It's causing some big changes for now, that's for sure.