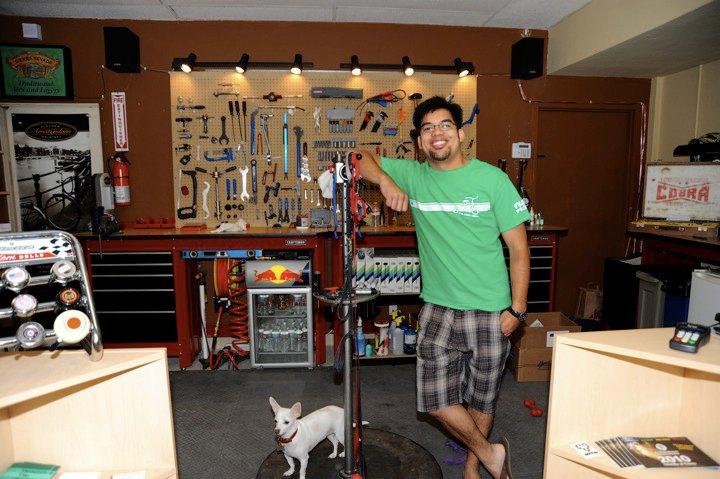 San Diego is not like any other city in the world when it comes to Bitcoin, as their relationship is rather special. After local businesses like Hangtime Climbing started accepting cryptocurrency payments and especially since the creation of the platform Bitcoins in San Diego, Bitcoin's presence and awareness in the city, located in the state of California (USA), has been steadily increasing.
So we talked with Eric Camerino, who owns ITSA Bike Shop in San Diego, about the crypto-scene in town. This small business just started accepting Bitcoin "because of the security of its transactions through Coinbase". Camerino says that he "felt that Bitcoin had a real value to it". So, he asks, "why not accept it when I already accept credit cards?".
"To me, it's just another form of 'swiping' for payment. Besides, technically there are fewer paper dollars out there than there is digitally (through credit) so I had a hard time conceiving a real reason to not try it out", the merchant explains.
Eric Camerino found out about the existence of Bitcoin "a few weeks ago, through a mutual friend of Paul Puey's [from Hangtime Climbing], who also accepts Bitcoin. After verifying some information from Paul and him showing me the simplicity and security of using Bitcoin, I decided to add it to my forms of accepted payments at my establishment. I accept it because of the secure nature of Bitcoin transfer and its ease of use".
From now on, ITSA Bike Shop's customers can use cryptocurrency to purchase any goods or services in the store. "We are a brick and mortar operation, so most business is conducted in store, but we are able to mail order on a case by case basis".
The presence of digital coin in San Diego – which was the place chosen to present the Bitcoin ATM in May – keeps going strong, thanks to the growing number of businesses that now accept Bitcoin and to some supporters. Eric Camerino is just the most recent addition to this world, taking a step forward with his business.
But how does he see the future of virtual currency? "We shall see what the future holds. I am very interested in seeing what may transgress and develop as I am one of few retail establishments that I am aware of that accepts Bitcoin. In these turbulent times, another form of currency is something worth considering".