Welcome to 99Bitcoins' latest weekly round up with the most important news published throughout the past week.
Bitcoin exchange Igot.com launches payment processing service in 40 countries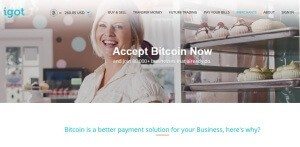 The Australian Bitcoin exchange Igot.com is launching a new cryptocurrency payment processing service that will be available in 40 countries as from this Tuesday (7th). Igot's Merchant Solution will allow both electronic retailers and physical stores spread across the world to accept Bitcoin for goods and services, paying a fixed fee of 0.5 percent.
The growing company, founded in 2013 and based in Adelaide (South Australia), hopes to compete directly with giants such as BitPay, Coinbase and GoCoin. Igot has been developing its services for the past two years with the remittance market in mind, but the Bitcoin platform is now ready to enter the payment processing business.
Bitcoin alternative LEOCoin linked to suspected pyramid scheme
The latest Bitcoin alternative to garner media attention, LEOCoin has so far trumpeted the more than 130,000 merchants that have allegedly signed on to accept it as payment. This claim, the headlines assert, suggests that LEOCoin is quickly gathering interest from an international community. However, representatives of the project have for more than a week been unwilling to provide support for these statements.
Despite requests, LEOCoin has not provided a list of merchant partners or a white paper detailing the specifications of its "revolutionary" cryptocurrency. The silence on the matter takes on a new light when examining the history of project founders Dan Anderson and Atif Kamran.
Massachusetts police forced to pay $500 Bitcoin ransom to hackers
A Massachusetts police department was forced to pay a $500 Bitcoin ransom to hackers who encrypted vital records on their computer network.
Tewksbury Police Department came under attack by criminals who infected their network with a form of Internet malware in December before demanding money to decrypt the files. The program called CryptoLocker infects through an e-mail and then scrambles the data on the computer. It caused police systems to be down between four and five days, according to Tewksbury Town Crier.
Member of Board of Directors says Bitcoin Foundation is "effectively bankrupt"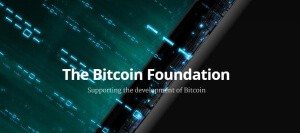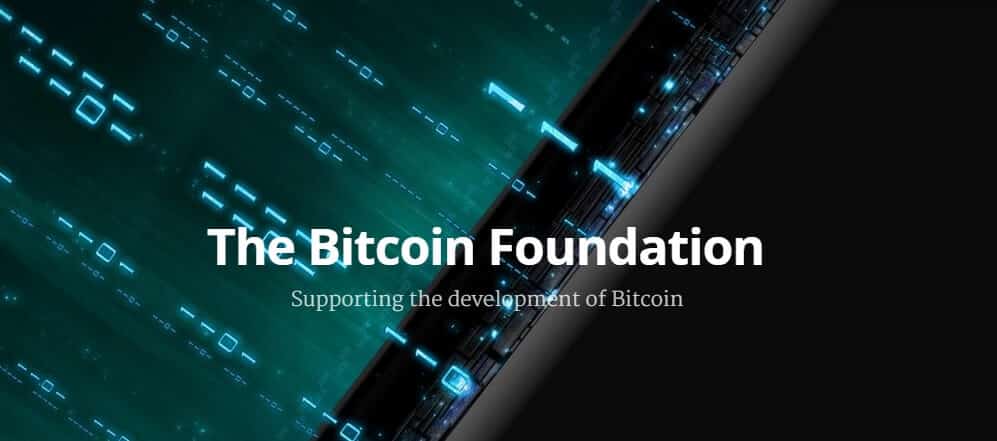 The Bitcoin Foundation is "effectively bankrupt." The accusation was recently published on Reddit by Olivier Janssens, elected to the foundation's Board of Directors last month.
The post published on Bitcoin's sub-Reddit starts with a 'note to the press', which reads "the Bitcoin Foundation does not represent Bitcoin in any way. It has historically hired some Bitcoin developers, lobbyists and organized a conference."
Bitcoin firm Coinapult restores services following hack
Bitcoin storage provider and payment processor Coinapult is back online following a hack-related outage last month. Following a series of security improvements, Coinapult users can now deposit funds and 'lock' and 'unlock' their Bitcoin to fiat currencies or assets. They were previously given login access on 21st March and withdrawals were re-enabled five days later.
The hot wallet attack, which occurred on 17th March, resulted in the loss of 150 BTC (approximately $42,900). Coinapult announced it was halting all operations via Twitter the same day.
UK's first regulated digital currency exchange in pipeline
Financial watchdogs are in discussion with one of the world's largest digital currency markets about the possibility of setting up a Bitcoin exchange in Britain.
Coinbase was set up in 2012, providing a platform for users to transact using the new currency. It launched a regulated Bitcoin exchange in the US with over $100 million in backing from banks and the New York stock exchange.
Former Nike CIO Anthony Watson to join Bitcoin startup BitReserve
Nike Inc. has reported that it's former CIO Anthony Watson is joining Bitreserve as President and COO. It turned out that Watson was unhappy in the Portland area. He experienced a "culture shock" while living in Portland and working in Beaverton, where Nike is based.
When Watson left Nike, he realized that he will only be happy living in big cities like New York, Los Angeles, or London. Now, he will live in Los Angeles but travel constantly, mostly between San Francisco and London. The company has offices in San Francisco, London, Portugal, Shanghai, and Charleston, South Carolina.
Bitcoin exchange Buttercoin to shut down due to lack of funding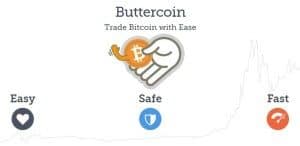 The United States-based cryptocurrency startup Buttercoin has announced it will be shutting down on Friday, 10th April. The Bitcoin exchange backed by Y Combinator and Google Ventures is closing its online platform due to lack of funding.
A message on the company's homepage currently reads  "Buttercoin will be turning off our service on April 10th at 11PM Pacific. Be sure to move your Bitcoins to another service and remove your dollar balances. We wish you all the best!"
Coinbase announces Bitcoin hackathon with $70,000 in prizes
Coinbase has announced details of its second hackathon competition, including $70,000 in Bitcoin prizes and an all-star judging panel.
The company, which offers a number of developer tools, says it is seeking apps that will find new use cases for Bitcoin and make it "more approachable". Prizes range from $10,000 (1st place) to $500 (5th place) in bitcoin at the time the awards are delivered.
Wall Street investment firms can't resist Bitcoin
Wall Street trading firms are a cautious lot, but they can't keep their eyes off of Bitcoin. Big trading and investment houses don't want to miss out on possible profit opportunities as Bitcoin continues to grow.
More of the big proprietary trading firms are dipping their feet into Bitcoin, thanks to the profit opportunity it can offer and its ability to streamline transactions, according to an article in The Wall Street Journal. The growing interest of Wall Street trading and investment firms serves to raise Bitcoin's profile in the investment community and the economy at large.
Rand Paul is first presidential candidate to accept Bitcoin donations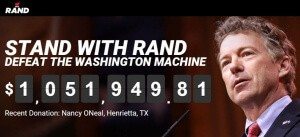 Rand Paul is making history. The Libertarian Republican candidate, who will be running in 2016, is accepting Bitcoin donations to fund his presidential campaign. Although Paul, a US senator from Kentucky, is not the first United States politician to accept cryptocurrency, he is the first presidential candidate to open the door to Bitcoin.
The decision might seem groundbreaking, but it actually falls in line with Rand Paul's opinion about how the government should approach money. According to the Kentucky senator, the American government shouldadopt a "hands off" approach to controlling the country's money.
SendGrid account breach was used to attack Coinbase
Hackers targeted SendGrid, a mass email service used by 180,000 companies including Uber, Pinterest, Spotify and Foursquare, to infiltrate Coinbase, one of the most popular Bitcoin exchanges.
SendGrid confirmed that one of its Bitcoin-related clients was compromised on Wednesday. It would not name the customer, but Coinbase confirmed in an email on Thursday that hackers had compromised its SendGrid account, though it said no Bitcoin were stolen.
Bitcoin scam alert – BTC-MULTIPLIER.COM
Everyone knows that Bitcoin Ponzi schemes are rampant on the Internet. Sometimes they're harder to spot than others. Sometimes they come in the form of entire currencies whose only purpose is to exit with a bulk of the valuable coins, other times they're even exchanges.
But most of the time they're just Ponzi schemes, easily discernible in that they make outrageous promises, are vague about how they actually make the profits they intend to return, and somehow always manage to have bad grammar.
Coinsetter expands services following acquisition of Canadian Bitcoin exchange CAVIRTEX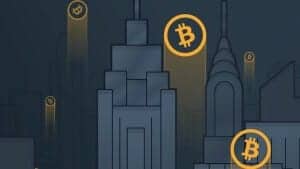 New York-based Bitcoin exchange Coinsetter has announced the acquisition of Canadian Virtual Exchange, founded in 2011 and mostly known as CAVIRTEX. Coinsetter's decision marks the beginning of a new expansion project in the global BTC exchange market.
According to the US platform, the acquisition "represents one of the largest M&A [mergers and acquisitions]deals to take place in the burgeoning digital currency space."
CEO of America's biggest bank worried about Silicon Valley and Bitcoin stealing his business
The man who runs America's biggest bank can't stop worrying about tech startups. In his annual letter to shareholders this week, JP Morgan CEO Jamie Dimon warned investors and those in the banking industry that "Silicon Valley is coming."
"There are hundreds of startups with a lot of brains and money working on various alternatives to traditional banking," Dimon wrote in the letter. "The ones you read about most are in the lending business, whereby the firms can lend to individuals and small businesses very quickly and — these entities believe — effectively by using Big Data to enhance credit underwriting."
Bitcoin trading struggling to engage "dive"
Bitcoin Trading is holding price above a descending Fib line. Decline seems imminent but is always being delayed. Declining price moves toward $230 are repeatedly pulled up as evidenced by the candle wicks dangling above the abyss. The sideways corrective structure is reaching for the critical 200-period moving average, just above it. This is a typical juncture at which the range of price would start to contract before finally slamming down in decline. Yet, those bare candle wicks imply there is a tussle going on between buyers and sellers here near the lows.
No use in lamenting the lack of clarity. Instead, let's consider that while decline to the projected decline targets seems inevitable, there is also the opportunity for a bear trap in the chart.
PayPal now allows its merchants to accept Bitcoin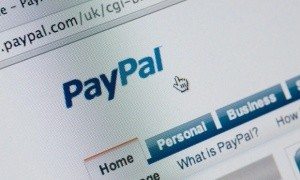 PayPal now allows all its merchants to accept Bitcoin. The good news was "shared" via a filing recently submitted to the Securities and Exchange Commission.
The document states that a merchant using PayPal can "integrate with Braintree to begin accepting payments with credit or debit cards, PayPal, Venmo, digital currencies such as Bitcoin, or other payment solutions with a single integration."
How Bitrated wants to put the trust back in Bitcoin
As a decentralised currency, Bitcoin has been both criticised and celebrated for its lack of regulatory supervision. Unlike credit cards – or other traditional payment methods – Bitcoin's transactions are final by design, with almost no recourse for consumers in cases of fraud.
This, in addition to the semi-anonymity afforded by the digital currency, has led some to question how participants in a Bitcoin transaction can be trusted. One Bitcoin startup, Bitrated, thinks it may have the answer.
Xapo brings Bitcoin to eSports through new partnerships
Ever since Bitcoin gained more mainstream attention, it has become clear that certain groups of people were naturally attracted to the idea behind the digital currency. One of those groups were gamers, as they were able to put their powerful GPUs to work mining Bitcoin in the early days. And as we have seen over the past year so, video gaming and Bitcoin still seem to go hand in hand.
Most people still look competitive gaming as a niche market. In a way, they are right, since there are far more casual gamers compared to the number of players taking their games more seriously.