The Australian Bitcoin exchange Igot.com is launching a new cryptocurrency payment processing service that will be available in 40 countries as from this Tuesday (7th).
Igot's Merchant Solution will allow both electronic retailers and physical stores spread across the world to accept Bitcoin for goods and services, paying a fixed fee of 0.5 percent.
The growing company, founded in 2013 and based in Adelaide (South Australia), hopes to compete directly with giants such as BitPay, Coinbase and GoCoin. Igot has been developing its services for the past two years with the remittance market in mind, but the Bitcoin platform is now ready to enter the payment processing business.
"Already a major player in the remittance market, igot's new merchant service will see the company compete head-to-head with leading Bitcoin gateways and payment processors," says a press release recently shared by the company.
Igot's new service will provide the merchants with the possibility to automatically convert a payment received in Bitcoin to one of the fiat currencies used in the 40 countries that make the list:
India
Hong Kong
Singapore
Kenya
Austria
Belgium
Bulgaria
Croatia
Cyprus
Czech Republic
Denmark
Estonia
Finland
France
Germany
Greece
Hungary
Ireland
Italy
Latvia
Lithuania
Luxembourg
Malta
Netherlands
Poland
Portugal
Romania
Slovakia
Slovenia
Spain
Sweden
United Arab Emirates
New Zealand
United Kingdom
"Igot's global reach offers a competitive advantage in the payment processor market by facilitating cross-border payment in any of the supported currencies of almost 40 countries," the press release adds.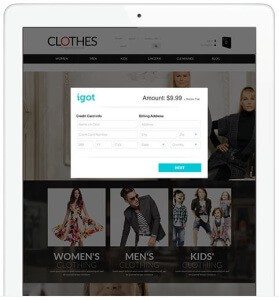 Any merchant that wishes to accept BTC via Igot will be able to do it easily and safely thanks to a system that requires no technical expertise and is "compliant with the most stringent security standards." The service also includes "cloud reporting [and] full stack APIs and integration support" and can be integrated with existing merchant accounts.
"Accepting Bitcoin through Igot has multiple advantages for merchants," said Rick Day, co-founder of the company.
"Integration take just minutes, and it protects businesses from both credit-card chargebacks and price volatility. Perhaps most importantly, Bitcoin is a free marketing tool that is likely to increase overall revenue. This is a win-win situation for merchants and the Bitcoin community. With a flat 0.5 percent transaction fee, we expect to get a lot of traction."
Besides compliance, the Australian Bitcoin platform is working hard to apply extensive fraud-prevention measures. This means "all merchants and users are vetted by Igot's market-leading multi-level verification system." But there's more, as "the company's bank-grade security with two-factor authentication provides exceptional protection of customers' funds, while the irreversibility of Bitcoin transactions removes the risk of credit-card chargebacks."