After Much Speculation Bitmain Announces P2pool Bitcoin Cloud Mining Service

Bitmain has announced a cloud based mining service called HashNest. For several months now, the community has speculated about whether Bitmain was building a cloud based service, and as Bitmain always do, they chose to hold their information until now.
Bitmain is now a major competitor in the cloud mining arms race. Hashnest, the Bitcoin cloud mining platform for buying and trading hashes, was founded launched on June 1st, 2014. It's acquisition from Bitmain was annunced on September 1st. According to them, the hashrate infused into the platform at the moment is approximately 4 PH/s
Additionally, it's mentioned in their announcement that Bitmain is working on enhancing the p2pool protocol. They claim to be in the final stage of testing and deploying their developments. Interestingly enough, the code for ANTPOOL, Bitmain's development of the p2pool protocol, is announced to be have it's source released. Bitmain has plans to drive their Bitcoin mining hashrate even higher using the decentralized mining of p2pool.
Source
University of Zurich Testing NFC Bitcoin Payment Solution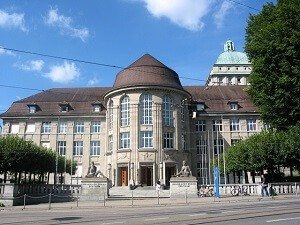 The Massachusetts Institute of Technology (MIT) isn't the only higher education institution to be playing around with bitcoin. The University of Zurich in Switzerland is testing out a new NFC-based bitcoin payment solution in one of the school's cafeterias for about two weeks (spearheaded by a group of nine individuals — students and faculty).
NFC, short for near field communication, means that transactions will be completed by placing one's device near a receiving point. This process can also take place offline. This development is thanks to an application called CoinBlesk.
Students will either have to load up their Bitcoin wallets online or just use the Bitcoin ATM that is going to be installed in the university. Additionally the school's Bitcoin club is working on a project of their own that will give $100 worth of free bitcoin to all undergraduates at the school.
KnCMiner Launches Cloud Mining Service at Arctic Bitcoin Mine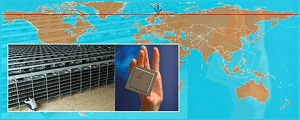 KnCMiner has unveiled a new cloud mining service, offering six-month long contracts out of its Arctic bitcoin mine.

KnC Cloud, launched on 2nd September, leverages the company's existing data center space in northern Sweden. The so-called Clear Sky mine boasts more than 7 petahashes per second in estimated mining power.
According KnCMiner, they'll be able to provide costumers with cheap prices due to the cheap cooling and energy their datacenter provides. It's worth mentioning that all the maintenance fees of the cloud mining packages will be covered by the purchase costs of each order. The advantages of hosting a Bitcoin mining facility within the Arctic cycle seems to be making the conditions tempting for big companies like KnC. Unfortunately, with a price tag of $1995 for 6 months of 1 TH/s mining power, it is unlikely that these machines will ever turn a profit.  That is $332.5 per month, and even if the Bitcoin difficulty were to stop rising, and remain exactly at it's current rate, our Bitcoin mining calculator shows that 1 TH/s would only earn ~$270 per month.
Huobi's Cryptocurrency-Based Fixed-Return Financial Product Sells Out in One Hour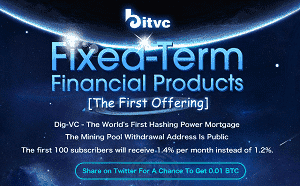 Huobi has sold all available subscriptions to a new 60-day fixed-term financial product for bitcoin investors.

The latest product from the Beijing-based exchange, which is effectively a bitcoin 'certificate of deposit', is called 'Dig-VC' and offers a guaranteed interest rate for investors. Notably, returns are backed by Digcoin – a new bitcoin mining services platform built by Huobi.
Dig-VC will be part of Huboi's Bitcoin investment platform bitVC that launched back in June. Interestingly enough there was so much interest for the shares that all of them were sold within the first hour after the opening. As stated by a company represenative: It looks like 70% of investors were from China with the rest coming from the United States, Canada, Australia, Japan, Singapore, and Thailand. 
Digcoin is currently operating approximately 1.3 PH/s of the network's mining power and has plans to expand to 4 PH/s.
New 'Sound Wallet' Stores Your Bitcoin Private Keys on Vinyl

For digital currency users looking to secure their e-fortune, one project is offering a new way to store private keys: on vinyl.

Sound Wallet promises to store users' private keys as encrypted audio files across a range of products – including CDs and 7-inch vinyl disks.
Sound Wallet offers α unique way to store your private keys. It brings together Bitcoin cold storage, and audio engineering, allowing you to securely store a your private keys in audio form. The audio can be from 30 to 60 seconds long and it will sound like noise to the human ear. However, with the use of a spectroscope, like AndroSpectro, the private key in the sound file can be visualized in order to be accessed.