Bitcoin Lobby Launches Spending PAC

The Bitcoin industry has formed a political action committee that it could use to shower lawmakers and party committees with donations.

The Chamber of Digital Commerce, a month-old trade group for digital currencies and assets like bitcoin, registered a political spending group with the Federal Election Commission this month, according to recently disclosed documents.

A new Political Action Committee was created by the Chamber of Digital Commerce. While the committee has no direct plans for the near future it's surely the first of it's kind. It's surely the first PAC to favour candidates that support Bitcoin and digital currencies in general. According to the Digital Chamber's CEO, Perianne Boring, formation of the PAC is a sign of accelerating maturity for bitcoin and a symptom that politicians may face political pressure to support virtual currencies. We might be getting closer to a time that Bitcoin will have it's voice into politics.
Cannabis Road Hacked: $100,000 (~200 Bitcoins) Gone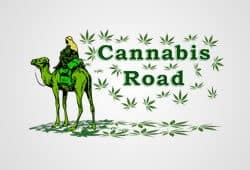 Cannabis Road market – the market that was established for cannabis vendors only, got hacked and is now offline until further notice.
This is not the first time we see a deepweb marketplace being hacked, but this time the news are more notable since cannabis road was one of the marketplaces that had multisig technology in use in order to further protect user funds. Users that tried logging into the site earlier today would get a message signed by the administrator of the website. Among other things, he publicly apologizes for nearly all the funds of the website being stolen from the website and also gave out the address the stolen funds are being stored at. And while it's uncertain if Cannabis road will continue to exist, Crypto, the administrator of the website promised to investigate the incident further in order to find out how the hackers managed to steal the coins so other deepweb marketplaces know how to be protected from such attacks.
Source
Mycelium Successfully Funds USB Bitcoin Wallet Device, Entropy, With Indiegogo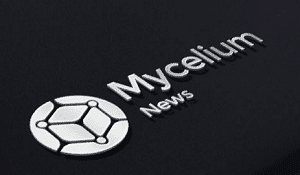 Earlier today, Mycelium's Dmitry Murashchik, known as 'Rassah,' posted to the Bitcoin subreddit to thank the community for their involvement in successfully crowdfunding the first ever Bitcoin Paper Wallet USB Device.  Over the course of the fundraiser, Mycelium raised a total of $31,271 USDfor their goal: An easy way to create Bitcoin paper wallets in a secure and controlled environment.
Mycelium Entropy is is basically a tiny USB stick that can be used to securely create paper wallets. The device generates numbers randomly that are then turned into a Bitcoin private key and address, the QR code of the address is then added as an image. The USB can connect to any printer with a USB port and print a copy of the paper wallet created with the device. The device also supports 2-of-3 split private keys, creating an address of which the private key is split into three paper shares so one would have to have all three parts of the printed wallet in order to access funds sent to the printed address. This way also being a great tool to create a wallet meant to be given as a legacy to an ancestor as it's also advertised in Entropy's promotional animated video. 
Korean Bitcoin Exchange Korbit Raises $3M Series A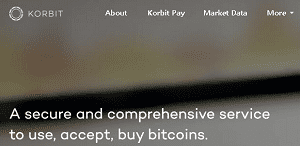 Korean bitcoin exchange Korbit has raised $3 million in Series A funding led by SoftBank Ventures Korea and Pantera Capital, with participation from BAM Ventures, and returning investors Bitcoin Opportunity Corp., Tim Draper, Pietro Dova, and Strong Ventures.
Aside of being the leading exchange in Korea Korbit is also competing with Coinbase and Bitpay. They provide their own solution for merchants to start accepting bitcoin payments but their service is specialized for the Korean market. It's worth mentioning how welcoming local authorities have been for such new innovations. In a recent statement the CEO of the company mentioned that even the banking foundation is invested in Korbit. Although this is not the first time Korbit has received funding, previous investments had a total of $600,000 making the most recent funding round the biggest. 
BitGive Becomes First IRS Tax Exempt Bitcoin Charity

The BitGive Foundation announced today that it has become the first nonprofit Bitcoin organization to achieve 501(c)(3) status, meaning the Internal Revenue Service (IRS) officially recognizes it as a charitable organisation in the US.
Bitgive dedicates it's efforts on improving public health and environment around the world. The event of a charity organisation that only receives it's donations in bitcoin getting a non profit status  is one more milestone for Bitcoin as a currency. Furthermore, it's a milestone that might have huge opportunity for positive publicity as we enter the most active quarter of the year for charitable donations. The Foundation's tax-exempt standing is that the 1st given upon a Bitcoin-related charitable organization, a crucial precedent with positive implications for digital currency financial aid.