Your daily brief of the most important news regarding cryptocurrency.

Bitcoin VC Believes 'Singapore is the Place for Bitcoin in Asia'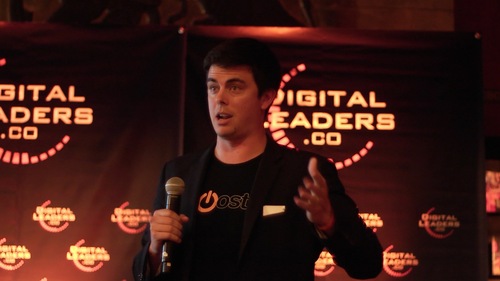 "As of today, Singapore is hosting more than 20 Bitcoin startups, from exchanges, POS, brokers and ATMs, continued the release."
Adam Draper, founder of Boot VC, thinks Singapore will be the epicenter of Bitcoin activity in Asia. He says this as the first Asian startup, CoinHako, comes to completion of Boot VC's 12 week acceleration program. CoinHako, Singapore-based Bitcoin exchange platform, allows people to buy Bitcoin and receive it in a short amount of time. CoinHako's co-founder Yusho Liu was one of the founding members of Association of Cryptocurrency Enterprises and Startups (ACCESS), a bitcoin industry group that hopes to bring Bitcoin adoption to Singapore.
Yusho Liu  shared in an email, "We've been having great traction and have also been receiving much positive feedbacks from VCs, mentor and our very own users." He added: "Singapore has been on the radar of many Bitcoin companies here in the valley due to the positive outlook from the regulators."
Singapore has been regarded as the business capital of the world. Its tax structure, as well as lax regulations make it the friendliest business country in the world. The country has also been very friendly to Bitcoin. Monetary Authority of Singapore managing director Ravi Menon said that,"virtual currencies have a role to play," and they are currently working on a framework for regulations.
IBM to Unveil Bitcoin Blockchain "Internet of Things" Proof-of-Concept in 2015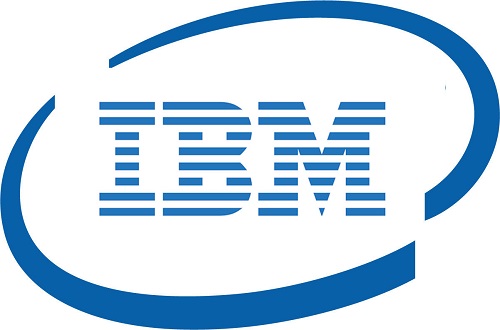 The tech giant, IBM, has announced they will be demoing their proof of concept blockchain version of the internet of things at Gigom's Structure Connect which take place October 14 – 15, 2015 in San Francisco, CA. IBM's head of mobile and internet, Paul Brody, said the project will be  open source and post on Github. He says he wants to share the technology with the rest of the world and have more independent projects spring from it. The project will also be including technology from TeleHash, and BitTorrent.
There has been a lot a buzz about the potential of the blockchain. Even people who have dismissed Bitcoin, have praised the blockchain. The World Bank and International Monetary Fund echoed that point at a recent conference featuring the two organizations. This is the first major corporation to explore how the technology could be used in a new fashion and take it to market.
Syscoin Files Injunction Against Moolah Granted by UK Judge

Syscoin, a cryptocurrency that hopes to be a currency that provides financial services for businesses from the blockchain, filed a injection at against former Moolah CEO, Ryan Kennedy/Alex Green. The legal action froze the 750 bitcoins Syscoin raised during its initial coin offering. The coins were trusted to the Moolah's escrow system.
Alex Green recently announced the Bitcoin and Altcoin exchange, Moolah's, insolvency and quit the company. He has kept a low profile since. This is in light of the man going by Alex Green has had different identities in the past, which are tried to various scams. The Bitcoin community has been up in arms about this and rumors are that Alex Green is currently being investigated by the SEC.
Bitcoin Friendly London based law firm, Slachii LLP, filed the injection on Syscoin's behalf. The injection makes Alex Green face prison time for spending or moving the 750 bitcoins raised by Syscoin.
It is believed that Alex Green could be possession of up to 3,700 bitcoins which belong to the cryptocurrency exchange, Moolah. The case is still unfolding as authorities start to take a look at the matter.
European Bitcoin Lending Platform BitLendingClub Raises €200K Seed Funding

A Bulgarian Bitcoin crowd lending platform received €200,000 from Internet European VC firm, LAUNCHub. The company is very young, as only 3.5k BTC has been loaned through the site.
BTCJam is an American Bitcoin lending site that has struggled for success. The company has had little growth and more loans on the site are left unfunded than ones the actual are. Most of the loans are for mining equipment and very little are loans for businesses or other purposes. The lack of law in BitLendingClub and BTCjam make the loans more risky than regular loans. As a result, interest rates for participants are much higher.
Bitcoin Skeptic, and Author Of "BitCon" Is Very Bullish On The Blockchain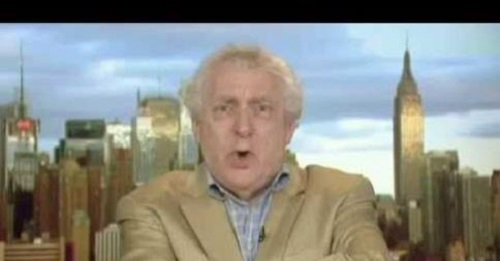 Jeffrey Robinson, a financial crime author, is making the media rounds to promote his new book  titled, Bit Con: The Naked Truth About Bitcoin. The book is investigation into Bitcoin, which the author believes is fraud and fad. He is very excited about the public ledger Bitcoin runs off, the blockchain, though. He has made a point to say this in his books and public interviews.
The man is no fan of Bitcoin. When asked, "If Bitcoin is con, who is the con man?" He responded,
It's a con in that it's not a real currency, but let me back up. There are actually two bitcoins. There's the blockchain-technology bitcoin, which I think is fantastic, and the future, and all sorts of businesses are investing tens or hundreds of millions of dollars in Silicon Valley and around the world to build businesses on the back of the blockchain technology because it's so wonderful and can move assets frictionlessly. But then there is this aspect of the pretend currency and the pretend commodity. Part of the con is in the pretend commodity, because this is a completely shallow, liquidless market. When you know that there's, what, 13 million coins in circulation, and more than 50% of the them are owned and managed by about 950 people, you realize how shallow the market it is and how subject the market is to manipulation.

It's essentially a pump and dump scam. And then I see these snake oil salesmen like the Winklevoss twins get on TV and tell people that bitcoin is going to be worth $40,000 per coin. And nobody is challenging them, asking, "What are you smoking?" Bitcoin isn't an investment, it's a slot machine. Or, more accurately, a loaded roulette wheel.