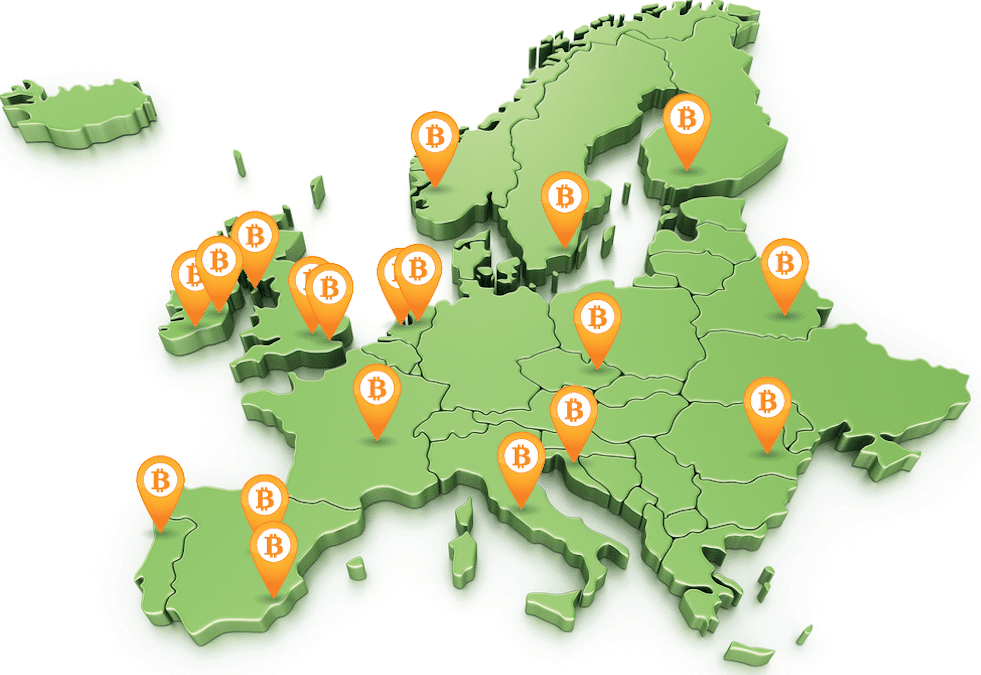 It's a Bitcoin takeover and if you are not on this list of the top ten nations that are adopting this merchant phenomenon, then you are not a part of Bitcoin Country. Bitcoin has a lot of potential. The possibilities are endless, but more importantly being that it has been quoted  as the first true global currency, maybe it will unify and complement global e-commerce.   Everyone can used this new internet currency, but only these top ten nations that will be listed in this article have the most accommodating locations so therefore these nations are declared Bitcoin Country.
The list that will appear in this article originates from the data source coinmap.org which tracks global BTC merchant locations. There are 5,400 merchants listed worldwide and venues are updated every hour. The population in relation to the number of locations where consumers can use bitcoins is the formula used to get a perspective of who truly belongs in Bitcoin Country. Below are the top 10 bitcoin friendly nations dubbed bitcoin country!
Bitcoin Country – Top 10 Bitcoin Friendly Countries
These nations are listed from the least accommodating to the most accommodating locations. The top 10 countries for BTC merchants' adoption to date that make up Bitcoin Country are as follow: Italy, United States, United Kingdom, Finland, Australia, Singapore, Netherlands, Canada, Slovenia, and the most accommodating location of Bitcoin Country is Isle of Man. As a bonus, the number of Bitcoin ATMs is also included although they were not taken into account towards a country's ranking.
ALSO READ: List of Countries That Have Banned Bitcoin!
As another note the number of Bitcoin nodes were not taken in to account as the figure would not accurately reflect BTC infrastructure support in a given country or region. This would have heavily favored the United States (39.80%) while every other country is far behind with the runner up (Germany) being in single digits thus creating this list of Bitcoin Country.
Bitcoin is decentralized, and therefore is an anonymous electronic currency that first came into being in 2009. It's still not clear how far Bitcoin can go in establishing itself in the mainstream economy, but the nations listed in this article have accepted Bitcoin as a means to purchase goods and services on the internet more progressively making them truly members of Bitcoin Country.
The list of Bitcoin vendors (Who Accepts Bitcoins) is growing every day so many nations need to ask themselves. Do they want to be left out of the loop and not be a part of this circle that has created a new club called Bitcoin Country? In writing this article, I definitely know that would be a mistake because if all estimates and predictions are true, there will be a Bitcoin Country Takeover.
Bitcoin Country: Merchants Accepting Bitcoin By Continent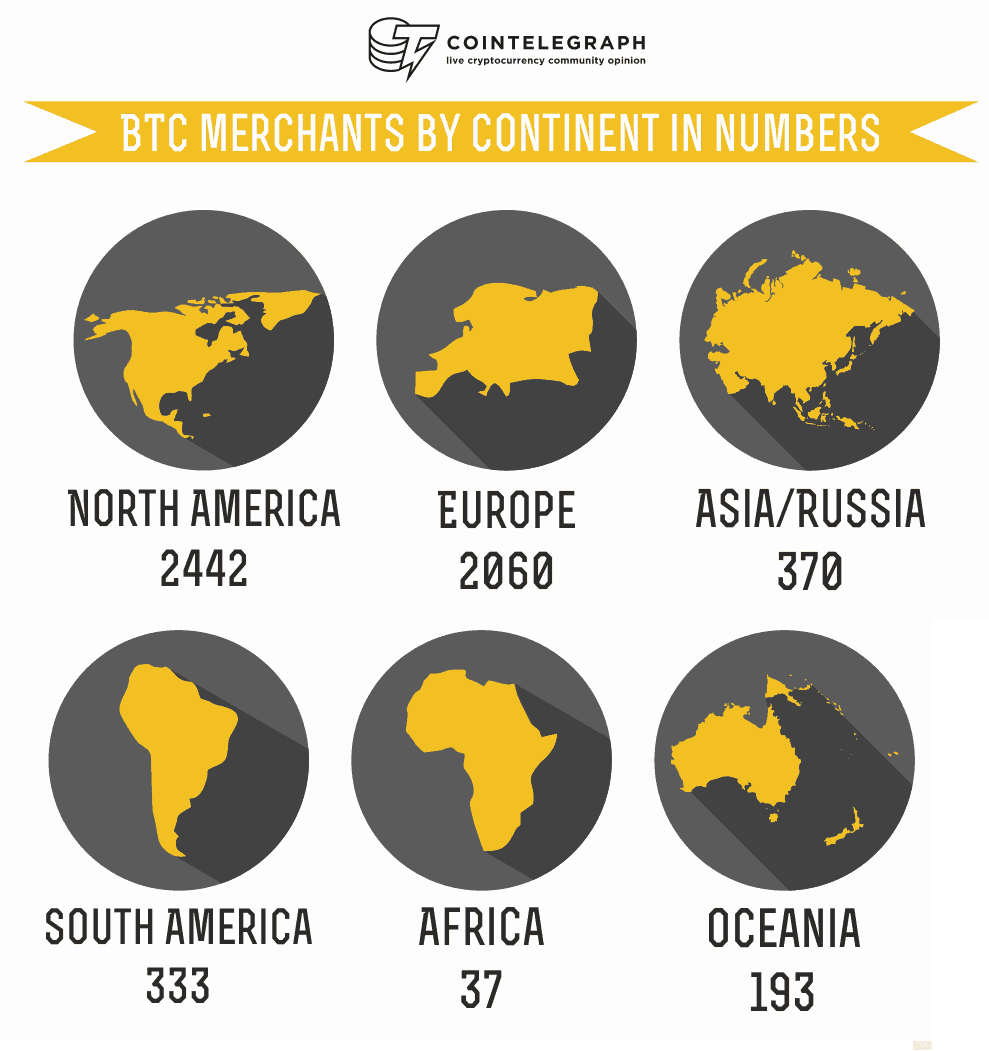 Photo Credit: cointelegraph