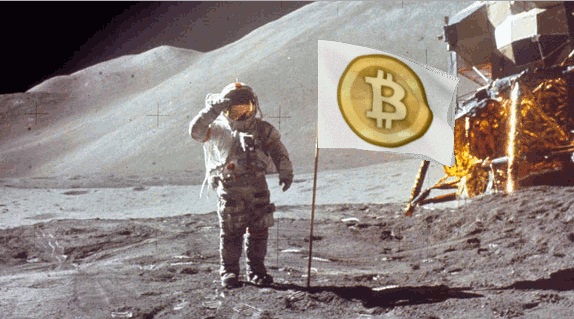 What a ride: Bitcoin just hit the $1,000 mark this Wednesday (27) at the Japan-based exchange Mt. Gox. The currency's balance between supply and demand keeps going strong and making the value skyrocket, but after this important moment there are Bitcoiners all over the world already thinking about the future.
Although some people might say (and they're right) that Bitcoin's price had already climbed this very same mountain on November 19th, when the value temporarily spiked over $1,000 on BtcChina, this is the first time that Bitcoin reaches this price in an exchange where US dollars are the primary fiat currency.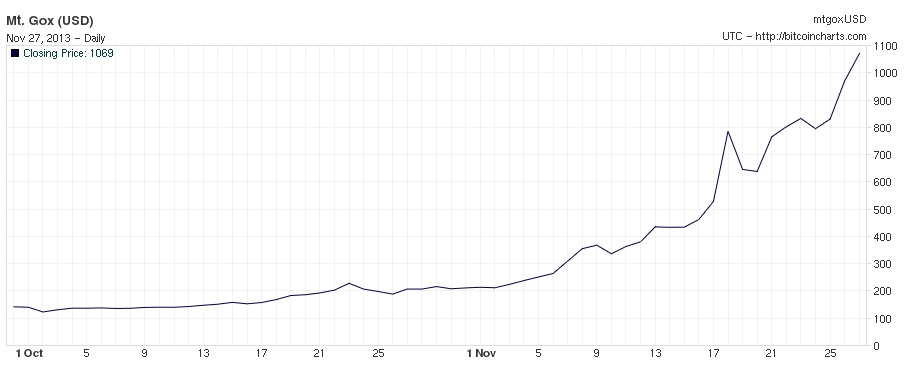 Several events have been driving the price up in the last month, mainly the hearings in Washington DC regarding Bitcoin's statute. Within these meetings, Bitcoin was informally considered a legitimate financial instrument and a new technology with an amazing potential.
Besides, there have been great additions to the Bitcoin ecosystem in the last weeks, mainly big businesses and brands that now accept the world's most famous cryptocurrency. Bitcoin Examiner told you about Virgin Galactic just a few days ago. Richard Branson's space travel company now accepts virtual coins to pay for the ultimate type of tourism. Besides, a couple of days ago the community also learned that it's possible to spend their BTC at the retail giant Target via Gyft, just in time for the holidays.
And with Bitcoin Black Friday knocking at our door, there will certainly be a lot of new rich Bitcoiners with digital cash to spend on their gifts.
But what can we expect after this new achievement? Quoting a beloved Bitcoin "mascot" on Reddit, is cryptocurrency really headed "to the moon"?