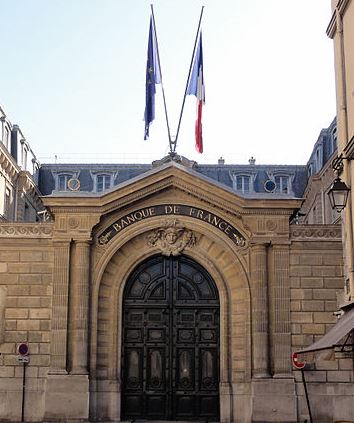 The People's Bank of China wasn't the only one to warn its banks and citizens about the risks of dealing with cryptocurrency. The Bank of France decided to follow the same path this Thursday (5), claiming Bitcoin is inherently volatile and that users might find it difficult to convert the virtual coin to real money.
According to Reuters, the central bank sees no threat to legal tender, but the anonymity that Bitcoin can offer is a problem, as it raises the risks of money laundering and financing of terrorism, the central bank said in an official document:
Even if Bitcoin is not currently a credible investment vehicle and therefore do not pose a significant risk to financial stability, they represent a financial risk for those who hold them.
This publication added that speculating on the price of Bitcoin could be expensive and useless if the users became unwilling to convert gains into legal tender. The bank says that this could potentially risk the whole system make Bitcoin collapse.
There was also a warning for the growing number of French retailers and service providers currently accepting Bitcoin as a form of payment: the central bank warned they had no guarantees that the BTC could be cashed for real money.
On the other side of the world, analysts at Bank of America Merrill Lynch issued the bank's first research report on Bitcoin, concluding that the cryptocurrency has the potential to become a "major means of payment for ecommerce". The words "serious competitor to traditional money transfer providers" are also quoted in the report. Besides, the document also estimates a reasonable value of $1,300 for each Bitcoin if the virtual currency becomes mainstream.