Representatives from major financial institutions like the Bank of England and the London School of Economics will be attending an inaugural Bitcoin panel discussion hosted on Thursday (14th) by the Social Media Leadership Forum.
'The Bitcoin & Blockchain Leadership Forum – Exploring the Next Generation Internet' will happen at Allen and Overy, in London. The panel will focus on Bitcoin, its core technology known as the blockchain and how digital money and financial innovation are changing the current economic paradigm.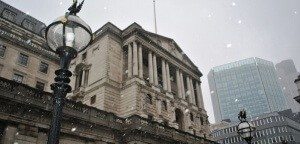 The interest shown by the Bank of England is not exactly a surprise. The institution recently revealed it has been studying digital money under the belief that cryptocurrencies like Bitcoin could fundamentally change the payments industry across the world. 
The bank's conclusions – which include a comparison between digital money and the advent of the internet – are part of its One Bank Research Agenda. Also, last year the institution published a research paper titled "Innovations in Payment Technologies and the Emergence of Digital Currencies."
The paper analyses cryptocurrencies and Bitcoin's decentralized public online ledger, the blockchain. "The key innovation of digital currencies is the 'distributed ledger' which allows a payment system to operate in an entirely decentralised way, without intermediaries such as banks," reads the document.
The research paper confirms that the Bank of England doesn't see Bitcoin as a threat, but as an opportunity to improve the traditional banking system.