Last updated on January 2nd, 2018 at 12:00 am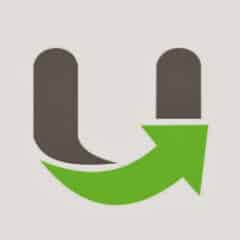 CoinDesk reported that Unisend, the only Bitcoin exchange present in Argentina, has had its bank accounts shut down by the two banks it had been partnering with for the exchange's fiat currency storage. As a result of their account closures, the Bitcoin exchange will have to cease its customers' deposits and bank transfers sometime next week.
Unisend received notifications from the two banks, Banco Santander Río and Banco Gailicia, within three days of each other, that they would be shutting down the accounts of the Bitcoin exchange; Banco Santander Río sent their notice on July 28 and Banco Gailicia gave Unisend their notice on July 31. Both banks referred to an Argentinian financial law, Article 792 of Argentina's code of commerce, which allows banks to terminate their customers' accounts for any reason, as long as the bank gives the clients 10 days notice before closing the accounts.
According to CoinDesk, about 90% of Unisend's users transfer money from their bank accounts to their accounts on the Bitcion exchange. The other 10% of the users deposit their money "through payment processors like RapiPago ARS, PagoFacil, CobroExpress and BaproPagos, among others." CoinDesk also noted that customers of Unisend will still be able to use their bank accounts to deposit money into their Bitcoin exchange accounts for a little while—Unisend's bank accounts will not be shut down until next week, as per the required 10 day notice laid out by Argentinian financial law.
José Rodriguez, a representative from Unisend, told CoinDesk that these account closures would only be a minor setback, the Bitcoin exchange has several contingency plans that they have drafted in anticipation of such an event:
We have other banking relations and are working to open new ones in case any other contingency arises. Operations are continuing as usual.
Recent Bitcoin Exchange Activity in Argentina
Rodriguez told CoinDesk that Unisend had seen the most activity it has ever had in the days following the decision of the Argentinian government to default on the national debt. Normally, said Rodriguez, spikes in Bitcoin exchange activity come from changes in the Bitcoin price; people buy as the price rises to get in before it goes even higher, they sell at the top, they sell if the price is falling, and they buy back in when the Bitcoin price has settled down. But the recent activity on the Argentinian Bitcoin exchange did not follow the changes in the Bitcoin price. On the day that Argentina defaulted on the debt, Unisend saw the highest Bitcoin exchange activity of the month.
Rodriguez believed that people had lost faith in the Argentinian peso as a result of the default and some turned to Bitcoin as a place to secure their wealth—in the midst of a faltering, government-controlled monetary system.
We think it was mostly for users to keep their money safe elsewhere, and not the Argentinian peso. Bitcoin users feel safer in bitcoin […] due to high inflation, unknown economic forthcomings, bank restrictions and capital control, restricting free movement of capital.
New Bitcoin Regulation Could be to Blame for Account Closures
The Argentinian citizens' lack of faith in their government-controlled currency has made Argentina a popular country for Bitcoin adoption. As a result, the Argentinian government has not been friendly towards the digital currency and has tried to discourage their citizens from using it in place of the Argentinan peso. A few months ago, the Central Bank of Argentina even passively threatened the country's Bitcoin users, reminding them in a public statement that conducting transactions in bitcoins violated the country's legal tender laws.
True to the Argentinian government's unfriendly stance towards Bitcoin, a new Bitcoin regulation was passed a few days ago. Following the recent trend of governments proposing anti-money laundering laws (AML), the AML regulatory agency of Argentina, Unidad de Información Financiera (UIF), imposed new Bitcoin regulation that requires all money service businesses to report all of their bitcoin activity to the government.
Drafted last month, and put into effect on August 1st, this Bitcoin regulation allows the UIF to serve as a "conduit" for Bitcoin activity within the Argentina financial sector, which would improve the government's ability to track the use of Bitcoin in Argentina. José Rodriguez told CoinDesk that he believed this new regulation was why Unisend's two banking partners shut down the accounts of the Bitcoin exchange.
We rather suspect it has to do with the new UIF resolution and reporting obligations Resolución Nº 300/2014.
This Bitcoin regulation would require much more paper work on the part of the money service businesses, which would require them to hire more employees to handle the extra work. The extra employees would make for extra costs to the businesses; thus, Unisend's banking partners could have canceled the accounts of the Bitcoin exchange simply because it would be more profitable to do so.